by jazzcat on Jul.16, 2004, under News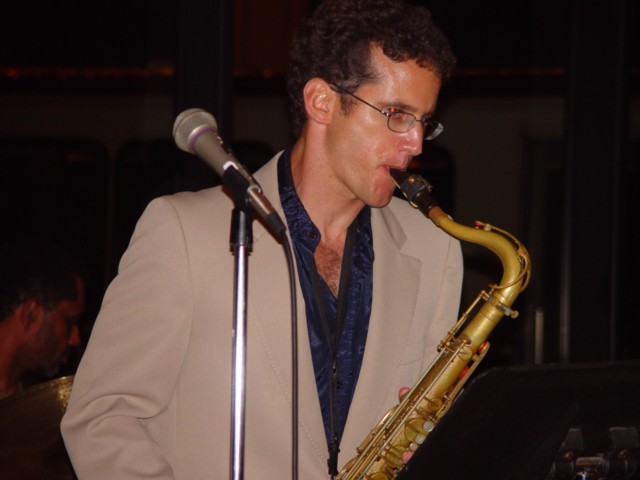 Well, my first night as the Master of Ceremonies at the Westin
LAX went off just splendid. It looks like I am going to have a great time with
this series!
David Sills was a great artist to start off with and his band was comprised of
some excellent players. Tim Pleasant on Drums, Joe Bagg on Organ and Larry
Koonse on guitar. If you weren't there, you missed 3 very nice sets of music.
The music at the Westin is free and provided explicitly for your enjoyment and
for the ambiance of Westin itself. Myrle Kreiback has done such a
fantastic job of promoting a fine trilogy of jazz clubs from the Westin
LAX, The Crown Plaza just down the street and Clancy's Crab Shack located in Glendale.
Since this is going to be a weekly gig for me, I would personally like to
invite you all down to hang out with me and listen to some of our cities
finest as well as those from other places in the jazz spectrum. The food is
good, the music is free, the parking is free and the lobby is always filled
with the rich aroma of great jazz music every Wednesday. So, come on out and be
my guest. The jazz kicks off at 6pm and goes until 10pm. I hope to see all my
wonderful jazzcats in the house!
LeRoy Downs