by jazzcat on Jan.07, 2018, under Events, Festivals, News
 THIS IS OUR MUSIC Presents
2018 NYC WINTER JAZZFEST
Celebrating The 14th Annual Season
January 10-17, 2018,
Presenting The Full Spectrum of Jazz
NYC Winter Jazzfest Continues Focus on Social Justice,
Calling on Artists to Submit Projects Pertaining To 
RACISM
WOMEN'S & GENDER RIGHTS,
IMMIGRATION
MASS INCARCERATION, 
And ENVIRONMENTAL RESPONSIBILITY
Opening Night Wednesday January 10
Iconic DJ GILLES PETERSON To Host British Jazz Showcase,
Sponsored By PRS Foundation & BBC, 
Featuring Nubya Garcia, Oscar Jerome, Yazz Ahmed
+ The Comet is Coming
Thursday January 11
Jose James Plays Bill Withers,
Knower & My Brightest Diamond + More TBA
Friday January 12–Saturday January 13
Winter Jazziest Marathon – Festival Centerpiece Featuring Hundreds of Acts on Numerous Stages, All Over Downtown Manhattan
Sunday January 14, 2018
Ravi Coltrane Presents Universal Consciousness: Melodic Meditations of Alice Coltrane
Monday January 15, 2018
A Tribute To Geri Allen,

Music Direction by Terri Lyne Carrington
[metaslider id=27201]
Featuring:
• Angela Davis
• Esperanza Spalding
• Craig Taborn
• Dee Dee Bridgewater
• Dianne Reeves
• Farah Jasmine Griffin
• Ingrid Jensen
• Jack DeJohnette
• Jaimeo Brown
• Jeff Tain Watts
• Kassa Overall
• Kris Davis
• Linda May Han Oh
• Maurice Chestnut
• Mino Cinelu
• Ravi Coltrane
• S. Epatha Merkeson
• Terri Lyne Carrington
• Tia Fuller
• Vijay Iyer
+ more

Tuesday January 16
Artist-in-Residence Nicole Mitchell's Afrofuturist
Mandorla Awakening II: Emerging Worlds;

Opener Tyshawn Sorey Performing Solo Percussion Set
Wednesday January 17
Acclaimed Indie Rockers DEERHOOF
Meet Trumpeter/Composer WADADA LEO SMITH,
For Unprecedented Collaboration
We Resist! Jazz and Justice Educational Series to be Launched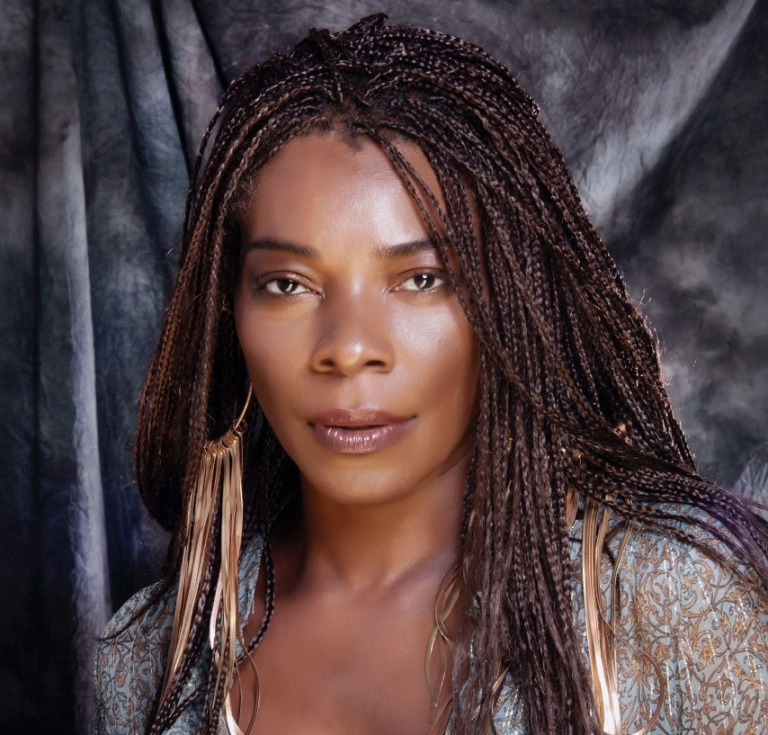 NYC Winter Jazzfest & The Town Hall Present
BUIKA
with Opener Camila Meza & The Nectar Orchestra
Revive Music & New York Hot Jazz Festival Stages Return
In 2017, Winter JazzFest artists addressed various themes of social justice in their music.  Now in its 14th annual season, Winter Jazzfest 2018 will span January 10-17, 2018, presenting cutting-edge programming.
Following the 2017 incarnation of the festival, inspired by the public's response to our social justice focus, Winter Jazzfest founder and producer Brice Rosenbloom decided to continue presenting concerts focusing on matters of social justice with a concert series entitled, WE RESIST!  So far artists addressing social justice issues in their music have included Jaimeo Brown's Transcendence, Harriet Tubman, James Brandon Lewis, Samora Pinderhughes' Transformations Suite, Shabaka and the Ancestors, La Frae Sci, Marc Ribot, M.A.K.U. Soundsystem and more. Each performance raises money for a charity of the musicians' choice. This series will continue throughout the end of 2017 and beyond.
Fittingly, the 2018 Winter Jazz Fest will focus on five main themes pertaining to social justice (mass incarceration, sexual and gender equality, racial justice, immigration rights and environmental responsibility), in direct protest to the actions and legislative agenda of the current White House and Congress.  "We encourage musicians to submit projects for performance based on these themes for our 2018 festival," says Rosenbloom.
Additionally this year, Winter Jazzfest is pleased to announce that our Artist-in-Residence is flutist, composer, bandleader and educator Nicole Mitchell. Her music celebrates African American culture while reaching across genres and integrating new ideas from gospel, experimentalism, pop and African percussion. In 2017, she relased a broadly acclaimed albumMandorla Awakening II: Emerging Worlds (FPE Records), which landed her on the cover of Wire Magazine. She is currently Professor of Music in Integrated Composition, Improvisation and Technology, (ICIT) at the University of California, Irvine. She will present Mandorla Awakening with her long-running Black Earth Ensemble, Maroon Cloud, and two other ensembles.
For the first time, Winter Jazzfest will feature a UK jazz stage presented by PRS Foundation and BBC Music Introducing. Since 2015, BBC Music Introducing and PRS Foundation have been working together to support and create a platform for the UK's most talented artists to showcase at overseas music industry events.
PRS Foundation and BBC Music Introducing have assembled a stellar lineup featuring emerging artists: tenor saxophonist Nubya Garcia, vocalist, guitarist and composer Oscar Jerome and trumpeter/composer Yazz Ahmed.  Hosting the stage will be famed BBC DJ and Brownswood Records label founder Gilles Peterson.
Additionally, headliners The Comet Is Coming, a London-based band who incorporate elements of jazz, electronica, funk and psychedelic rock will close the showcase. The bandmembers go by pseudonyms "King Shabaka," "Danalogue the Conquerer," and "Betamax Killer," who are saxophonist Shabaka Hutchings, synth player Dan Leavers and drummer Max Hallett, respectively.
Night two features a triple-bill of neo-soul, funk, and art rock courtesy crooner Jose James singing the music of Bill Withers, Knower, a project featuring hyper-precision drummer and showman Louis Cole andShara Worden as My Brightest Diamond.
The signature Winter Jazzfest Marathon is scheduled for Friday January 12th – Saturday January 13th. This two-night event straddles venues on the North and South ends of Greenwich Village, taking over numerous stages South, East and West of Washington Square Park.  Full lineup to be announced shortly.
As in past years, stages curated by New York concert impresarios Meghan Stabile of Revive Music Group, Michael Katsobashvili of the New York Hot Jazz Festival, while Adam Schatz adds his curatorial touch to several stages.
Following the marathon, on Sunday January 14th at (le) poisson rouge, the festival will honor Alice Coltrane in a program curated by her son Ravi Coltrane called Universal Consciousness: Melodic Meditations of Alice Coltrane.
On Martin Luther King's Birthday, Monday January 15, the festival will honor the memory of the late pianist-composer-educator and innovator,Geri Allen, who passed in June 2017, weeks after celebrating her 60th birthday. Allen's close collaborator and friend, Terri Lyne Carrington organized musicians in tribute to this saddening loss for the community. "The jazz community will never be the same with the loss of one of our geniuses, Geri Allen. Her virtuosity and musicality are unparalleled," said Carrington upon learning of her passing. "I will miss my sister and friend, but I am thankful for all of the music she made and all of the incredible experiences we had together for over 35 years. She is a true original — one of a kind — never to be forgotten. My heart mourns, but my spirit is filled with the gift of having known and learned from Geri Allen."
Thus far, confirmed participants include Angela Davis, S. Epatha Merkerson, Esperanza Spalding, Dee Dee Bridgewater, Dianne Reeves, Farah Jasmine Griffin, Jack DeJohnette, Terri Lyne Carrington, Jeff 'Tain' Watts, Ravi Coltrane, Vijay Iyer, Mino Cinelu, Linda May Han Oh, Jaimeo Brown, Ingrid Jensen, Tia Fuller, Kris Davis, Kassa Overall, and Maurice Chestnut.  Additional artists will be announced shortly. All proceeds from Monday's concert will go to the Geri Allen Estate.
On Tuesday January 16, 2018 Winter Jazzfest Artist-in-Residence Nicole Mitchell, presents Mandorla Awakening II: Emerging Worlds, using a science fiction narrative she created to pose the question: "What would a truly egalitarian world look like, with advanced technology existing in harmony with nature?" Opening the night will be 2017 MacArthur Fellow, Dr. Tyshawn Sorey presenting a solo percussion and synthesizer set, in his own idiosyncratic display of sonic Zen koans, Dadaist gestures, and masterful displays of intensity and restraint that will surely captivate Winter Jazzfest audiences.
Finally on Wednesday January 17, Bay Area-based art rockers Deerhoofwill team up with the legendary AACM trumpeter, composer and 2015 Pulitzer prize finalist Wadada Leo Smith for a sure-to-be-unforgettable night of improvisation, exploration and song.
Pianist Geri Allen: Winter Jazzfest will present a tribute show
to Allen as a stand-alone event.

""Winter Jazzfest…is now the city's most renowned jazz festival; it includes artists from all over jazz's spiritual spectrum, and has little time for conservatism." – The New York Times
NYC Winter Jazzfest is a destination for avid jazz fans, industry professionals, and new listeners to come together and experience the exciting and vibrant contemporary jazz scene. Since its inaugural year in 2005, the festival has grown organically, with more artists performing and a continually increasing audience—proving the true vitality and urgency of this music. Winter Jazzfest's programming is inclusive of a broad spectrum of musical styles under the banner of jazz. Inherent to the tradition of jazz as protest music, Winter Jazzfest strives to support and highlight artists who create music with relevant messages of social justice and positive change.
Praised by New York Times, The New Yorker, NPR and others, the festival year-on-year continues to grow at a rapid pace, from its original one-day single-location program, to a 2017 master plan that put over 150 groups comprising over 700 artists on 14 stages over five nights, in Downtown Manhattan. In 2015, the festival was voted "#1 Jazz Festival in North America" by JazzTimes Magazine, and has become a pivotal destination for arts leaders and cultural cognoscenti who visit the city early in the year.
The marathon that takes place during the festival's Friday and Saturday nights has, in particular, become recognized as a crucial, unique New York nightlife offering, giving audiences full access to all participating venues from early evening, deep into the wee hours of the morning. Winter Jazzfest is an unparalleled experience for all consumers of jazz, experimental sound and global creative impulses – from hardcore fans to novices. In 2017, that meant welcoming over 9000 audience members. In 2018, the festival is expected to grow to an estimated 10,000 audience members in attendance.
NYC Winter Jazzfest was conceived as an event to showcase the latest and most cutting edge of jazz acts during the annual Association of Performing Arts Presenters (APAP) Conference. Founded by New York concert impresario Brice Rosenbloom, the festival has become the definitive jazz event of the Winter season, offering a "state of the union" for jazz and its many stylistic camps from hot jazz to Latin jazz to avant-garde to straight-ahead, post-bop, jazz-funk, fusion, hypermodern through-composed music and more. Hardcore fans, industry members, critics and novice listeners alike get a chance to sample virtually every flavor the jazz world has to offer. Attendees regularly travel from other states and countries to attend the festival. It's truly a destination event. Many in the industry see it as jazz's answer to SXSW.
About PRS Foundation & BBC Music Introducing
PRS Foundation is the UK's leading funder of new music and talent development. Since 2000, PRS Foundation has given more than £26.5 million to over 5,750 new music initiatives by awarding grants and leading partnership programmes that support music sector development. Widely respected as an adventurous and proactive funding body, PRS Foundation supports an exceptional range of new music activity – from composer residencies and commissions to festivals and showcases in the UK and overseas.
With over 460,000 tracks uploaded to the BBC Music Introducing website and 170,000 artists registered since its launch in 2007, BBC Music Introducing supports unsigned, undiscovered and under the radar music, propelling emerging artists onto the national stage through BBC Radio 1, 1Xtra, Radio 2, 6 Music, Radio 3, Asian Network and World Service. BBC Music Introducing also provides up-and-coming artists with broadcast opportunities on television and online as well as the chance to perform at major festivals and showcases. Big name artists including Florence and The Machine, The 1975, Jake Bugg, James Bay and many others all received BBC Music Introducing support at the start of their careers.