by jazzcat on Oct.20, 2010, under News
Fresh clean here. It is so nice to breathe with no pollution. Jazz music exists in multitude of sonic diversities which synchronize with
conscience and higher order. I believe the folks still use the phrase, "keep it real", and in a day and age when this is primarily not
the case, the truth in sound, dignity and creativity is a breath of
fresh air!
Glasper is as real as it gets. A hilarious human being who may have
jokes that may separate the knowing from the not knowing, but it is all
straight ahead business when it comes to the music. Now don't get me
confused when I use the term " straight ahead". This is not
1960, 2010 is what is happening now and in the future at the same time.
Glasper and his Trio are like a lush landscape being painted right before
your eyes. A musical journey that allows you to be transported with no
required distraction. Trust that you will arrive at your destination of encore
satisfaction.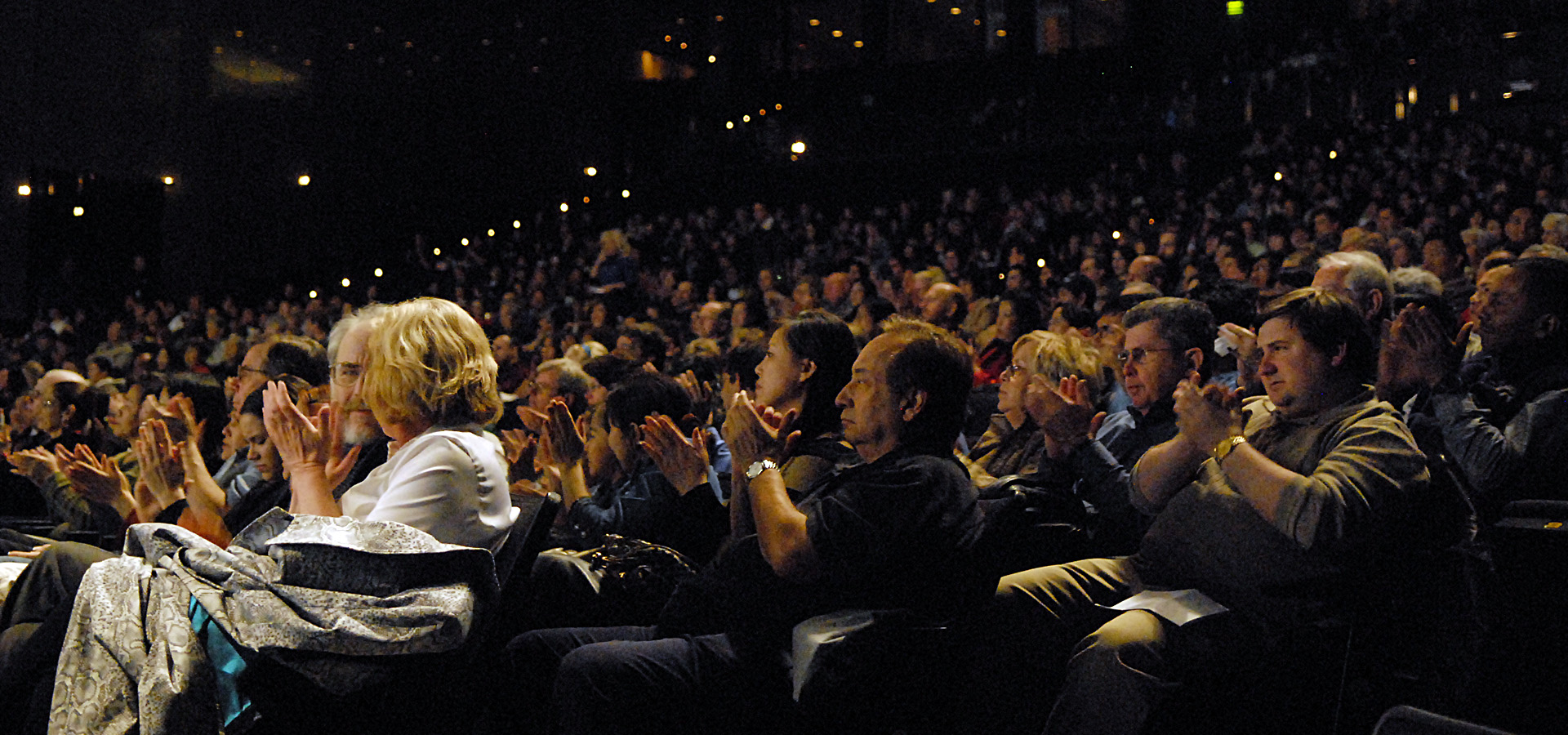 Life is funny, lovely, hard, cool, groovy and so much of the peaks and
valleys in the spectrum of emotion. You touch upon the entire human
experience when you sit back and allow yourself to feel the music, you become a
musical tailor who's vogue couture drapes your soul in the finest of fashion.
People who speak the truth usually have great respect for those who come
to the music with great respect.
As Robert calls out and orders another drink from the bartender while sitting at the piano onstage, he is making jokes
about the tunes and turning Catalina's his virtual living room. He walks
off the stage and sits in the audience to watch Derek Hodge serenade
the audience with an enchanting bass solo, the introduction to Herbie
Hancock's, "I Have a Dream".
" I Have a Dream" and "Teen Spirit, Herbie Hancock and Kurt Cobain,
sounds that provide new perspective on what is in store for the
unexplored territories of our music. No longer will you be able to just
sit back and reminisce on nostalgia. Thinking, listening and being up on
your jazz game are required pre-requisites.
The flow is so effortless in the coolness and confidence of the spirit of
this moment, playing for the crowd. Not by producing lowest common denominator sounds but coming from the power of his soul, which is where
honesty and integrity meet with reality. You hear the influences of
modern-day contemporary music interwoven and mashed with the classics,
not as a gimmick, but as a symbol of this essential life experiences of a
new generation of jazz.
As I look around I see the new power generation, under 40 and enamored
with sound of appreciation of our aged old fine art with the new faces
of future legends. These cats are getting down on Morris code interplay connections going
out into the universe and not calling for help but signaling the
Martians are digging the vibe on earth!
LeRoy Downs