by jazzcat on Nov.09, 2008, under News
I love when jazz, thought, adventure and feeling collide in the music. New perspectives and prisms created through the omnipresent consciousness of brilliant youthful aspiration. As Morphus believes, it must be so and with the ingestion of the red pill comes truth as you have never known.
Aaron Parks is calm, low key and super down to earth but, when you look and listen behind the modest temperament of the man, you hear thought and composition crafted like seamless dreamscapes of sound. Sketches of pastel colors and night skies; the transitions are like suites blending tempos and always with such clarity to hear each instrument as the work takes its different shapes.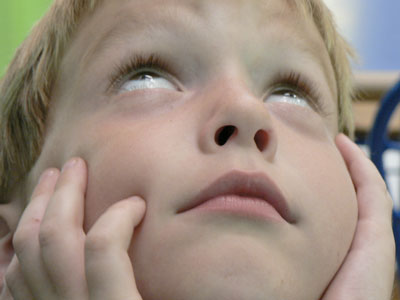 The way that the piano and the guitar melodies are layered is super rich and of course the bass and percussion fill out the thickness of the sound." The approach to entry of the compositions is like having you concentrate on one focal point and slowly, carefully without distraction, each instrument shares a fraction of a note creeps into play. The music takes it's time as you are given plenty of opportunity to wrap your mind around the concept as the progression continues.
Mike Moreno takes you to other worlds but it is almost like those other planets are pulled magnetically toward us through the electricity of his sound. I have had a few opportunities to see drummer Marcus Gilmore in the last few months. He thrives for an environment that can fuel his ideas with energetic passion for artistic approaches to common equations. He is mystical and cerebral in transitions especially on "Travelers".
"Mirror Mirror" is a composition written my Mike and Aaron together and they have performed it with each other, but not with never with Aaron's band. This is a new generation of intelligent youth who see and feel the modality of the music and look beyond the normal forms for the vision and inspiration to create new and broader horizons that you can't get from a standard. The universe provides the clues to those who are connected and the translators of those prayers, dreams, ideas or visions exude from each instrument to take on new forms of holographic intangible beauty.
Aaron approaches transitions with such delightful delicacy. The touches are so light they defy gravitational pull and float in space opaquely connecting and bonding to all the natural minerals and other nutritious complex carbohydrates that swing!
Aaron's music is an untold story that keeps unraveling with each sequence of structure, each melodic splay can take you in different directions while leaving little bread crumbs in the forest for you to find your way back. You have your adventure and follow the path back to the light and on the last note, each cat let's their instrument resonate waves of sonic beauty penetrating like warm cascades of loveliness.
However brilliant the music was, the second set was in invaded by some strange sound derived from up in the balcony, my usual nesting spot. It sounded like a dog walking on some window blinds that happened to fall on the floor. Didn't stop the cats though, a few twisted eyebrows of perplexion some smiles that emphasized the irony. The music continued to ascend, shaping phrases and carving out new shapes molding the gold into original form before constructing its "Nemesis"!
Mike left the stage as the trio performed their version of "Blame it on my Youth" it is almost odd to listen to these cats play a familiar standard since we have been so intoxicated by originality but, to hear a canvas reconstructed with new bristles is fresh and rewarding. Resonating notes equal diaphragm movements and all is one!
"Harvest Dance" was originally written on Terence Blanchard's album "Flow" but done here much differently on "Invisible Cinema" The tune digs deep into some odd meter love while on the journey to the core of the composition.

If you want to take the ride, check out Aaron Parks live and pick up the brand new "Invisible Cinema"
Live, love jazz music!
LeRoy Downs