by jazzcat on Oct.19, 2008, under News
Do you know that this month your man and mine the great genius of modern music Thelonious Monk would have celebrated 91?
Well, Fazioli Piano did not and they sponsored a fantastic East Coast – West Coast tour of 9 phenomenal pianists playing solo Monk on piano. A free concert in the open peaceful upstairs plaza at 7th and Figueroa in downtown Los Angeles was the place where Monk could have literally made your day!
The first of nine is pianist Bill Cunliffe who not only burns some Monk but some Bud Powell too. Monk and Bud were good friends and they both admired each others playing. The times of the performances today are pretty short and to get all of these great players on in three hours time, things have to keep moving. Bill played a couple of Monk pieces and for his final twelve minutes, he played whatever Monk came to mind. Modal Monk, I can dig that. However the spirit moves so shall the spirits be moved!

Click photo above for info on the saxophone competition Oct 25th and 26th



The announcer John Luce, a representative of Fazioli who produced the show, made sure to mention that this coming next week here in Los Angeles on Saturday, Oct 25 at Schoenberg Hall will be the Thelonious Monk Institutes saxophone competition and the following Sunday the recording artist will compete to win $35,000 and a recording contract with Concord Records. The event is absolutely free to the public so try to make it if you can!
Jim Martinez is up next and he brings a mixture of hymn and jazz, Monk music and a couple of things that he actually has not played before. He said that "Monk was outside the box" and so he figured that is exactly how he will give it to us for the next twenty minutes. Monk he see and "We See" too!
Monk has a certain bounce to his melodies with that James P. Johnson stride, another one of Monk's favorite cats, and these are a few feelings that emanate from Jim's solo performance. He recently saw a "You Tube' video with Oscar Peterson and John Coltrane playing a Monk tune so we were able to witness his rendition He ended with "Hackensack" and said that he was trained as a very serious classical musician. Monk taught him to have fun on the piano. So, he did!
Rachel Z was next to the thrown. I have heard of Rachel Z, knew that she had a few albums and had played with Wayne but have never had the opportunity so I was quite pleasantly surprised that I get to check our her vibe.
Monk has a style as we all know and you don't have to play one of his tunes to have him all up in your mix. Rachel has some incredible runs that express her creativity in the key of Monk emphasized by how she mashes a Depeche Mode piece with "In Walked Bud". Bringing other musics together with jazz is what is going to bridge genres, worlds and generations when it comes to the future of this music.
I love it pure the best, but the purist are dying off and as long as most of us have been loving this music, our numbers have been declining at an alarming rate so warm beautiful blends are a necessary and times are changing with respect to a new generation of listeners so, "Ask Me Now"!
When Rachel plays I only hear music and beautiful full rich melodies at that. She had the opportunity to play with Wayne Shorter and he also was of Monks counterparts. Rachel likes it on the out side as well and she takes Monk to other dimensions by adding Wayne's genius compositions flavored with the "Misterioso" of Thelonious!
Alan Broad bent says he only knows a couple of Monk tunes. "Well, you Needn't" believe that, I think he is only being modest. He hits the stage and gets to "Mokering" right away swinging on the side of "Blue Monk". One thing that is amazing about solo piano in an open air outdoor setting such as this is that everyone seems to respect the instrument. People who are walking by or coming in close proximity naturally adjust their volume, which is great!
Alan delivers "Round Midnight" with such love in the feeling. This was not a well-attended event but Alan said, " Out of twenty million people in Los Angeles, we were he cream of the crop"! Gentle breezes and Monk music caressing; now that's an afternoon!
Frank Kimbrough and I shared the stage in Monterey when he played with the Maria Schneider Orchestra but my goodness hearing him play solo was an entirely new and exciting experience! He has played with Dewey Redman and just recently joined the faculty at Julliard in Manhattan but today from the first note, he started out with a zing and you just knew that he was going to take us on a journey around, through, on top of and on the outside of a beautiful Sphere! So many wonderful pianists today and each bringing an extraordinary approach to an already amazing repertoire of music lets you know that "Monkerisms" will be here until the end of time.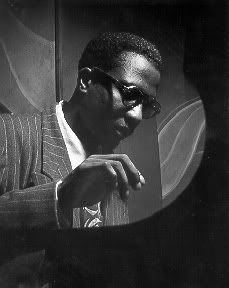 Frank's sensibilities are really breathtaking. An introspective in audible modalities on Monk creating a virtual ride on a lovely, swinging, romantic cascade of Monk to ponder and resonate with. Step down transitions into "Trinkle Tinkles" of "Bright Moments" His cerebral foray into the deep forest of Monk music makes us feel voyeuristic as we peer into his thoughts and watch them melt onto the onyx and ivory. He plays this music more as if he knew what Monk was thinking as appose to what Monk was playing. A man of no word but great deeds as the music was all that needed to be said!
Pilc is one of my modern day musical heroes. In one note we stop, listen and are captured as cascading ballerinas of notes dance and prance around us. Stories of Monk unfold as if Jean Michel were on a revolving stage where the stage circles, the colors change, the costumes and the scenery are different but, Jean-Michel stays as the constant and the music is the crank that turns the wheel. If you can think of that lamp you had as a child with the shade that would revolve and project different images on the ceiling, you would never know what you were going to get; an elephant, a broken glass, a mime or a door that swings as hard as hell!
Jean-Michel makes you live the fairytale of the music acting out each character and wanting to play as many roles as you can. Monk creeps in dark melodies, bright moments, thunderous jaunts and a rainbow of sweet colors. Forrest Gump was right but whatever you got, you knew it was chocolate and that it was going to be delicious! If the music was chocolate and I was eating, the box would be all gone except for that one piece I could not get in my mouth and if you tried to take it, I would be ready to fight!
One instrument, one man and one million possibilities all in a twenty-minute exploration. Sink or swim in the Poseidon Adventure of Monk music. You may get tossed about but the only drowning you will do is in the hedonistic intoxication of the sound!
Harold O'Neil and I both believe in musical landscapes and I love the way he paints. He quite frequently plays with Greg Osby and has jammed with Bobby Watson as well. O'Neil swings with heart, soul and rhythm as his base of intangibility. This brotha puts the nasty grimace of pleasure on your face as you watch, listen, hear and feel the intricacies of energy, passion and desire as we "Think of One".
Monk, McCoy and Harold share a few things in common and the dynamic power of the instrument centers the focus on the celebration of those magnificent musical statements with lovely angles and different keys to unlock the music. This is a young cat with an old soul rockin' the rhythm like he had his eye on a particular gal dancing at the juke joint! He hits his last note and lets the piano sooth us with its resonating waves of satisfaction!
Geri Allen is looking good as she sits down, adjusts her seat, looks at the music and connects. I hear the peace of Charles Lloyd as she builds from the foundation and the dream sequence starts to dance, float and graciously twirl about. Listen and take your time to see the trees, feel the breeze and warm yourself to the sun's energy. Elements in life cannot be taken for granted and Geri's phrasing makes you stop, slow down and feel you as the music!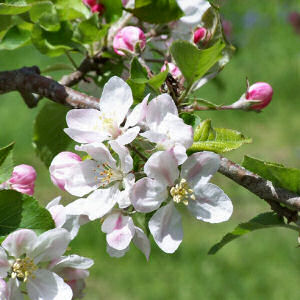 Solo expressions with space to see this music as a living, growing and ever evolving organism. A product of centuries of influence and experience backed up by superior and extraordinary dedication to the idiom. In Geri's first canvas I heard only a few Monk notes colored with a bouquet of sound to support the bond to the iconic piano master and then, as the flowers grew, "In Walked the Buds" to take their beautiful shape; a puzzle forming, shaping and coming together right before our ears.
An underlying pulse invisible to many but not stranger to big ears, Geri is the musical gymnast walking the ropes and swing the blues line in all directions for a perfect 10 by all of the judges. Geri is so locked in we probably are only hearing a tenth of what is actually going on in her head. Monked out blessings for all!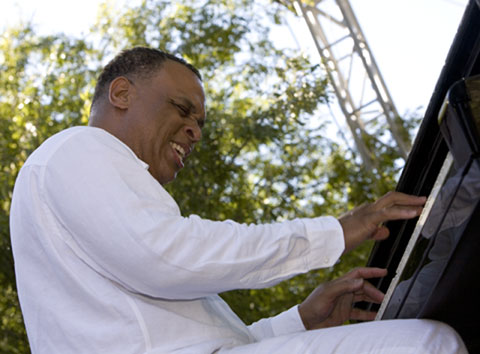 Big or small there is no way to escape the volcanic sound of a cat that comes from a long line of mastery. Chuchito Valdez is nothing short of extraordinary as the piano roars like the king of the jungle! Monk on down the road man! Chuchito, the little Chuch with the big daddy rolling super sound striding so hard it is like the sizzling sound of a fuse before the huge piano explosion of notes! Chuchito only takes the big waves in and arrives on shore untouched by a single drop of water! We were blessed with an extra tune and he was the perfect ending to a day of Monk in the afternoon. World-class talent playing to a handful like we were 80,000 strong. Were you were I don't know but, I just grew six inches!


Celebrate you life and that of another with the music of the great Thelonious Monk!
LeRoy Downs