by jazzcat on May.07, 2008, under News

Slide Show
Solo performance is powerful performance. All alone and responsible for every note, every emotion and every sound. I have heard many artists say how nervous they are when they do it but this does not seem to be a problem for Andy.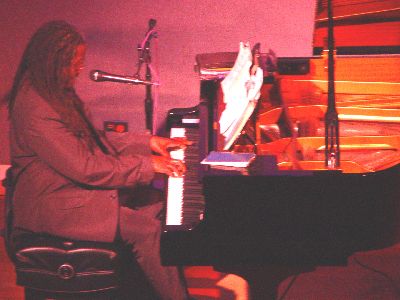 "It Ain't Necessarily So", "Brother, Can You Spare a Dime", and "I Let a Song Go Out of My Heart" are just a few of the pieces that Andy duets with on his piano. Vocal acrobatic baritone soars and dives while fingers cascade over onyx and ivory; the music is narrated by twists and turns in wonderful arrangements of familiar tunes.
Like the queen of quiet power Shirley Horn, Andy uses the space and silence as other instruments in his band. How does a solo performance turn into a melodic quartet?
Richard Roger's daughter wrote a tune called "He Loved", a precious ballad that tells the tale of one directing life's attention on love. The emotion of love is the epicenter of the universe. We are either in it, moving towards it or moving away from it but, its powerful presences is always with us.
Our lives move way too fast and Andy's hypnotic ballads paralyze that energy and hold you in a state of cognitive float. That feeling right before you go to sleep or in the middle of the night when all is peaceful and you can actually hear yourself and the night and the music!
Andy's humor is delighting and his gentlemanly manor comes across as warm and soothing in his low register resonation. Jerome Kern, Rogers and Hammerstein and the Duke would all be quite proud. The Jazz Bakery is turned into a jazz salon as the music shapes the Bakery into a private living room that Andy holds in the palm of his hands; deep blue baritone seas, warm vanilla falsetto skies and everything in between!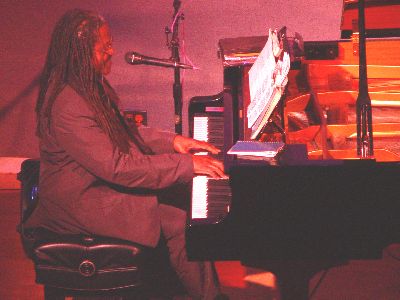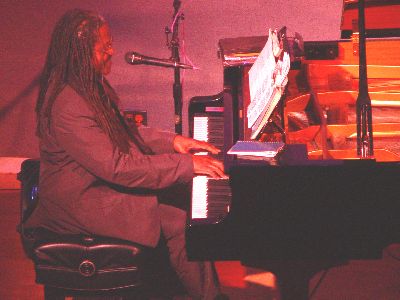 Andy is quite a treasure and certainly not a performance to miss. His broad range has plenty of RAM backed up by dual core Pentium processing power; which makes the experience of ideas pop up at a moments notice and go on forever. He graciously takes a suggestion from the audience, 'On Second Thought", a Cy Coleman piece from the new album, "Ain't Necessarily So" on 12 Street Records.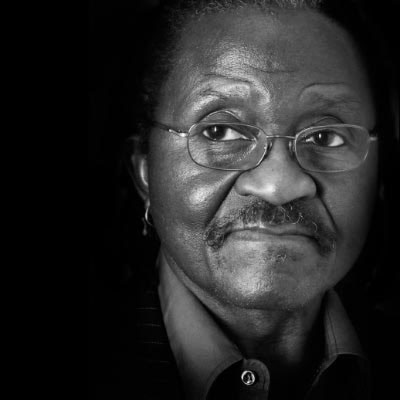 Click picture above to listen to an interview with Andy
Take the time and listen to the soul of the man and the depth of the song in the music!
LeRoy Downs