by jazzcat on May.04, 2008, under News
Another beautiful night in downtown Los Angeles as I start walking and make my
way towards the Walt Disney Concert Hall. As I approach the front of the
Disney, next to me I see a gentleman with braids, jeans and a tee shirt next to
me, strolling casually with two young ladies. It's Bobby McFerrin like he is
going to attend the performance, which starts in about 10 minutes. I take my seat and a few minutes later, the
same cat in the same clothes comes strolling out on the stage with Chick and
Jack. Oh yeah, no problem just another night packing the house at the Disney!
The place is super quiet and all you hear is Bobby using his
voice and patting his chest with his hand and it is incredible. Beat on top of
heartbeat in that short instance, you realize how vast his vocal acrobatic
arsenal really is.
Jack comes in working a hand drum and Chick starts painting
on piano and we are immediately delivered to their universe. It is a landscape that is open where the
plains meet the sky and the elements of the jungle can be beautiful and
dangerous all at the same time.
Tonight's performance will be 90 minutes straight and they
are off to play in the caverns of your mind.
The music is its own mantra as you are taken on an adventure; carefully
checking out a new world around you as sounds, sights and things that are
unfamiliar to your present themselves!
What is Bobby? Is he
a singer, a master of vocals, a human instrument? He is all of these things. As he becomes more
musical you visualize him less as a human being and hear his audible more as a
morphing instrument. Hiding in plain sight he becomes invisible even though you
are starring right at him. You forget
about human sounds, trios, and concert halls and focus on incredible,
cognitive, imagery traveling and telling stories through sound and movement.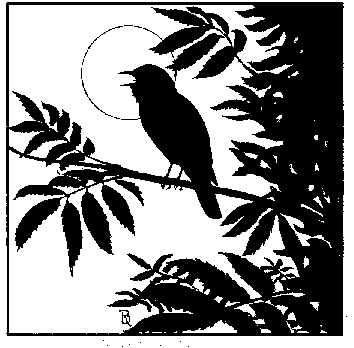 Bobby pretends to be a bird and the audience mimics his
sound. He realizes that he has the power
over the audience and as they reply in near perfect pitch, he directs them and
they fall in like a perfect chorus. It
is so seamless that you would think that he planted this portion of the
audience to pull off this effect. From bird to conductor to cowboy riding a
horse to whatever is imaginable; the road is open, the tank is full and the
night has a thousand stars!
Chick and Jack seamlessly change the landscape, the scene,
the stars like a kaleidoscope of sound. Bobby to a seat next to Chick on the
piano bench and they both start playing the together until the dual melodies
blend into one. The two are pretty funny
as one gets up and the other sits down and then go behind each other's back and
continue to play a long stridish melody.
Bobby has got it worked out now when all he does is point and the
audience responds in a game of Simon Says!
Bobby, Chick and Jack are having the most fun like they were
5 years old, came across some magical instruments and just started to play and
everything was beautiful and everything made perfect sense. Bobby's falsetto
has the pristine tonal qualities of the single strike of a bell ringing and
resonating in the stillness.
Percussively, melodically and harmonically, the three play
at playing in a vat of imagination and non-stop creative continuity. No instrument, surface, string, pluck or
vocal tonality is spared.
I have an visual perspective; Bobby is standing under the
spotlight singing in angelic phrases. I
can't see him because he is blocked by a speaker but, what I can see, dancing
on the ground is his silhouette. As he
holds the microphone away from his mouth, I see his fingers march like he was
playing a magic flute while his dreads move like a scene from Alien 3.
There are moments when there is no sound and the guys move
in silent rhythms like mimes, making gestures, silly moves and expressions
which all transform into a Chinese movie battle between Jack and Chick with
Bobby making the B-movie sho-gun sounds.
Jack and Chick switch instruments and seamlessly the sound does not
diminish or augment but abstain in the highest form. Talent, skill, and unbounded imagination,
these three warriors transcended music with sound, movement and visual images
that took you back, around and beyond the jazz stratosphere!
LeRoy Downs