by jazzcat on Apr.06, 2008, under News
Young minds on a musical mission for peace, unity, love and
appreciation in the music; those are always key ingredients when it comes to
jazz music. In an effort to revitalize the jazz scene and switch the focus from
Bush, gas, the economy, the war, mindless television and Reverend Wright to the
nourishment of the soul, an new alliance has formed among the creative youth in
Los Angeles. The Los Angeles Jazz Collective has come banded together to
uplift, promote, support and educate but most of all, they are on a mission to
entertain the Los Angeles Community with a vast array of organic, original
concepts in music, Jazz Music!
I have been asked to host the two-day festival, which took
place in Pasadena and in the Artists district in downtown Los Angeles. The
first night jumped off at the Pasadena Jazz Institute located in the El Paseo
Plaza in Pasadena. It was my first time at the venue and I must say it is quite
a spectacular place with photographs, paintings and old vinyl albums on the
walls all dedicated to jazz music.
Here at the Pasadena Jazz Institute you can dine and watch
the show, hang at the bar or on a separate outdoor patio and even have more of
a secluded dining experience in their extra dining rooms with plasmas to watch
the performance if that is what you desire. But with the variety of jazz
tonight, this spot is the hottest place to be especially tonight with a special
cover price of only $10. That is not only a bargain but also one hell of a no
brainer!
Many of these artists in the Collective you may not be
familiar with but, once you spend some time listening and supporting their
effort, you will see that these players are here to make a statement about jazz
and to get the rest of the city to recognize the value of live creative music.
Tenor player Ben Wendel is up first with Adam Benjamin on piano and keys and
Nate Wood playing bass and drums. Yes, I said bass and drums!
Cognitive concepts in the music go a long way in jazz. The
idea is not to keep playing the same old thing but to enhance experiences and
take the people to different places where new elations can be found. Ben has
great tone and direction with his trio slash quartet doing their own version of
walking on the moon teleporting us into a weightless atmospheric musical
experience.
Damon Zick and friends have that wonderful straight-ahead
texture that we all love. They warm you over with some double "A section" love
and they head right for the stratosphere! Adam Benjamin, who is playing piano
and keys tonight with a number of bands is killin'! John Diversa is sportin'
that wonderful looking red trumpet that is reminiscent of Dewey and speaking a
language that serenades. Damon leads his band with a collective feel. He trusts
his musicians and allows freedom and space inside his compositions and allows
the music to breathe. Oxygen is not the only complex element that this band is
breathing. They drive a truck with a hemi and the sweet harmonies cross
dissonant roads at many corners but the ride is impeccable. This is the first
time I am hearing these musicians and I can't believe they live here in my own
town!
Drummer Bill Wysaski is next to work the audience with his
trio of Josh Nelson on piano and Greg Swiller on bass. You know that whenever a
drummer leads the band the tempo is going to be on point. Josh plays so lovely
and is dancing all over the piano with melodic runs that spark the romance in
your soul. Bill is storyteller and offers of a spicy description of his tune,
"Meet me on 4th Street". Greg keeps the vibe on solid ground and
when the time comes for him to solo, the cool calmness of his delivery
resonates in the cerebellum. I have rarely experienced a vibe like this in Los
Angeles; this mini festival feel is an overwhelming success. We all hoped that
people would show and they are continuing to pour in!
Brian Swartz is the cat that approached me about being the
MC for the LAJC and with a concept of supporting and promoting players here in
Los Angeles I am all in! Brian along with about thirteen other band leaders
makes up the core of the collective

. The great thing about the Los Angeles Jazz
Collective is that they have a policy and that is that each and every member of
the Collective will represent the music on the highest level with the utmost
integrity for their craft. So, you can be guaranteed that when you go to a LAJC
event you will get nothing but the best in new concepts and approaches to this
ever evolving art form. Brian's Gnu Sextet lays down some serious grove with the
brass section just melting your heart with its harmony. Brian performed a
couple of his own compositions, "Pastorian Fantasy," and "I'll See You in
Spring" but, my favorite tune by the Gnu Sextet is "Down with Downs", ring a
bell. Yes my very own tune and it is pretty hot! This was written as a gift for
playing great music on the radio every night when I used to work at 88.1 FM
KKJZ. As quiet as it is kept, that
certain bit of nostalgia may have its resurgence soon, but for now, you did not
hear it from me!
Trumpet player Josh Welchez brings another sextet to round
out the evening. Again, a number of fine Los Angeles players; Matt Zebley on
alto, Matt Otto on tenor, Christian Wonderlike on guitar, J.P. Maramba on bass
and Mike Green on drums. Peaceful, soothing breezes blow from the front line
riding on the melodic chords and strings of Christian's guitar with J.P and
Mike marching to rhymining from the bottom up! Josh, whose last name has two
syllables not just one, amasses sounds of pastels in his warm delivery of tonal
temptation, a mellow way to wind down an extremely wonderful night of
insightful, aspiring, original music.
Just when you thought it was all over, the second half
begins another small world away in downtown Los Angeles. Café Metropol is located
in the Artists District and if you have never been, it could be quite tricky to
find but, once you arrive you reach an oasis and the music is not a mirage!
The great Rocco Sommazi runs, books, cooks, schedules,
serves, seats and delivers great food and well as an eclectic array of jazz
music for you palette. Yes, Rocco has a number of jobs and no he is not
Jamaican, he is just one of our proud patron saints of this music and is
dedicated to preserving the legacy of the music, 'By Any Means Necessary"!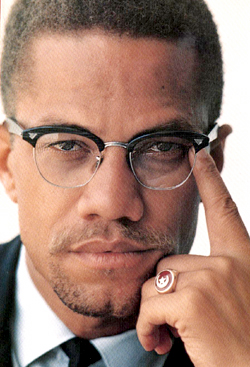 I used to live in this neighborhood and it is nice to have
jazz music represented well in the old digs. Today the LAJC shows its strength
and the will power of its mission with a whole new cast and crew of players.
The set of music starts early today so the sun is shining inside as well as
out. Since the Metropol is located in a residential building, the music must be
over by 10PM so as MC Hammer would say, "Let's get it Started"!
The Fukushima, Senzaki, Mcgillicuddy trio is the first to
hit to a near capacity audience here at Café Metropol. Say that five times fast
and we will give you a CD! Gary Fukushima is one of the founding members of the
LAJC and his passion to make this organization a reality has come to fruition
and the session is in progress. Searching, seeking, finding and exploring
cognitive worlds with the melody as the forager through the time and space of a
revolving rubix cube of possibilities, Gary, Miles and Ryan transition
seamlessly and smoothly through the matrix of the music like the
Nebuchadnezzar(Google it)!
Each of the nights of jazz has been recorded live by a
wonderful engineer named Masa who has been on it all weekend so if you missed
the festival, I am sure that you will have the opportunity to experience the
essence of the live performance on a later CD. However, there the LAJC has put
out a sampler disc, designed by guitarist and Collective member Jamie Rosen and
it features all of the core members of the Collective.
Matt Otto is next to lead his quartet of Steve Cotter on
guitar, Jason Harnell on drums and Ryan McGillicuddy once again on bass. Guitar
always has a peaceful way of riding above the rhythm. Steve along with Matt on
tenor sweetly delivers waves of soothing sound while Jason and Ryan travel
through the arteries supplying the blood to pump the heart. So many groups with
such a variety of independent sound; definitely dim sum and then some!
Space is a little limited here at the Metropol but, no one
minds because we all want to support Rocco and it is the smaller venues like
this one here in Los Angeles that are the backbone of the system. This falls
well within the mission of the collective and the support of the music is
multi-directional.
I asked the audience if they had the three options, what
type of music would they like to hear, Rock, Heavy Metal or Jazz? They chose
"Option 3" with Joe Bagg, Jamie Rosen and Mark Ferber and yes Joe is taking the
organ and burnin' em up! Each of these cats are playing' each other's tunes and
passing around the love inside the music. The organ has such a wonderful and
distinct sound that resonates so well with our bodies. Mark is on the brushes
at the moment and Jamie's chords on guitar are lush and comforting. The
voicings and phrases speak the story and take you on the journey of feeling
within.
Robbie Marshal and his Electric Group is the last band
standing tonight to close out a phenomenaly successful weekend of jazz music
here with the LAJC. These cats are plugged in and ready to go. I have been
hearing so much about Tigran Hamasian who is a wizard on the electric keyboards
and he along with funky drummer Louis Cole and bass player Gabe Noel got the
heads rockin'! Robbie brings it on easy, adds some effects on the horn, and
taps into the soul of today and yesterday to deliver some groove base,
funkified concepts that could turn Metropol into Studio 54!
That's it baby! If you want more, keep your eyes peeled for
The Los Angeles Jazz Collective. These cats have a plan and a mission to
deliver the music to you and with the successful start of this weekend; they
are well on their way!
LeRoy Downs