by jazzcat on Mar.06, 2008, under Radio
LeRoy Downs will be live on the air
An ambassador on bass, a jazz educator and creator of lower register love!

Richard Davis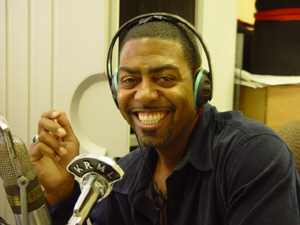 Click picture to listen live online!
"Monterey Bay's Jazz and Blues station in Carmel California"
From
Eric Dolphy, Jaki Byard, Mal Waldron, Stan Getz, Milt Jackson, Andrew
Hill, Archie Shepp, Hank Jones, Kenny Burrell, Roy Haynes, do I need to
continue?

Richard Davis
live on KRMLradio.com or on
1410AM KRML radio in Carmel California
Click picture above for Richard Davis Interview

Click here for all archived Interviews
:
KRML