by jazzcat on Feb.16, 2008, under News
Speak the word and the truth be known. My, what wonderful and amazing things are
found in the smallest of packages!
It is Super Bowl Sunday and after spending time with friends
and a day dedicated to football, I, the lover of all things jazz, am quiet
frankly, not in the mood for music. Only
the magic of the truth in sound can bring me to my normal state of being. I know Austin personally and have seen his
performance on a number of occasions but not with his own band. In music there
is a place where you live when sound, life and all things beautiful are one. I
can truly say that this band and I must live on the same block.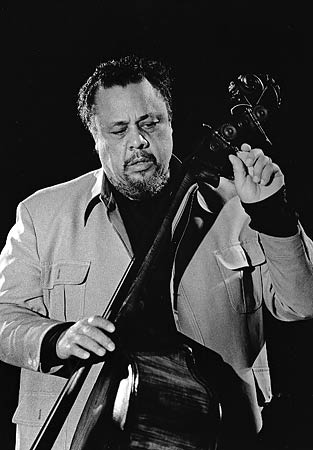 I have not experienced such a powerhouse of dynamic sound
from a performance in quite some time.
Miles, Monk, Mingus, Trane and Dolphy run through my veins, which makes
me a certain blood type. If I ever find
myself low on blood, these cats can be my donors any day! Where on earth did such youth get so much
soul, feeling, articulation and sensibilities from a time whose existence came
prior to theirs? As it has been noted
before, "Jazz is a Spirit" with blessings that you have to be tapped into to
receive.
Well, the spirit of all things, organic and free are
certainly with us tonight and the energy of modality, past, present and future
is cyclically transcending, feeding off of the musical energy of a parallel
universe.
The beauty and facility of sound, phasing, colors and
textures beaming brightly from the stage tonight only suggests that these cats
are wise well beyond years. The supreme
feeling from the music is of a love in they could not yet have physically
experience on this earth. The long toned
love connects the younger generation to the information super highway of
spirited innovation, unlocking a personal portal where they can individually
and collectively beam up and have direct musical symbiosis with the creator.
Austin and Ronald Bruner are a marvel to experience while
Zane Musa and Kamasi Washington along with Carlos Del Puerto elevate the bar to
a level that many with more years of experience could not clear. Trane and Alice
were just two of the spirits breathing life in the music.
I kid you not; this was an all around amazing experience and
makes me rest assured that the future of the music is in good hands!

LeRoy Downs