by jazzcat on Feb.05, 2008, under Radio
LeRoy Downs will be live on the air
From Be-bop to hip-hop, smoove to groove, from Latin to large to lovely, this chamelion keyboardist does not miss a beat!

Jason Lindner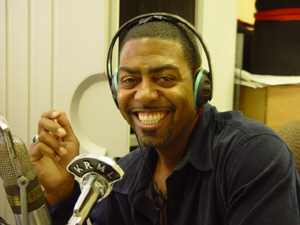 Click picture to listen live online!
"Monterey Bay's Jazz and Blues station in Carmel California"
Playing and collaborating with all entities creating piano concepts and producing dynamic global jazz implications!
Check out "One" on You Tube with music by Jason and graphics by Michael Levy and a sample from Jason's latest project "Now vs Now"

Jason Lindner
live on KRMLradio.com or on
1410AM KRML radio in Carmel California
Click Picture above for Jason Lindner Interview

Click here for all archived Interviews
:
KRML