by jazzcat on Nov.02, 2007, under News
After witnessing the spectacular music of Ornette Coleman at
the Monterey Jazz Festival, what a blessing it is to embark upon another
opportunity to bathe in the light again at Royce Hall in UCLA. The music embodies an intangible spontaneous
creation that is visibly morphing sounds onstage tonight right in front of our very
eyes. The one and only extraordinary alto, trumpet, violin sound producing,
Pulitzer Prize winning, Lifetime Achievement havin', Avant-Guard playing,
gentle gentleman of jazz music, Mr. Ornette Coleman is in the house and he is
the element that we are in! Now, the only reason I use the word "Avant" is
because it is one that many will recognize as meaning "not the norm" and will
have some idea of what I am trying to express. But even though extraordinary is
far from normal to me, Ornette's melodies are as warm and inviting as easy
flowing rivers of rhythms. In fact, they are the same rhythms that are present
in the sonic waves that exist in and around the auras that we ourselves project
onto the universe.
Someone came to me and said "Man, Ornette was out man. That
was some out stuff", trying to get me to sign off on a proclamation for the "I
think I am cool" rhetoric they were preaching. I think that there are those who
choose to use this popular terminology in referring to Ornette's music to
become a part of an accepting social endeavor that chooses to understand the
music in this manor. Do you watch the news on television or read the papers? Do
you believe what you see or hear? These type of blue pill or red pill questions
help to establish how you perceive music that you do or do not understand and
more than that, your natural uninhibited response as to weather to choose to
open up the audible or immediately turn down the volume.

Click the pills for more explanation
Fight or flight, they are both human nature, they are both
responses that in the event you happen to be presented with certain extraneous
criteria such as an unknown variable, you will in an instant know which side of
the fence you stand. But, in our present equation, we are solving for X and X
is just sound. What makes the formula easier to solve is that X can be whatever
you want to make it in this musical setting and the equation will still be
correct.
Ornette is trying to take people back to the primitive root.
No rules, no equations or mathematics, just simple sound. These are the waves
that he sees and hears and translates in the instance of the moment. He does
not and has never put all of these political demographics on his music, others
have, critics and such. If you ask him, his answer to your question would be
just pure sound.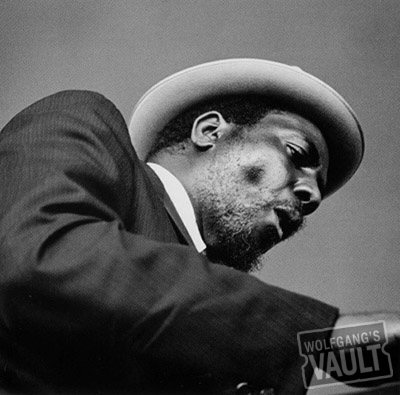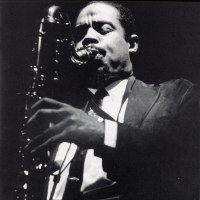 Many jazzmen of genius have become such by simply defying
rules and searching to hear music from their own truth. It is hard to listen to
your truth with the noise of the world trying to spin you in every direction
but your own. Men like Miles, Monk, Trane, Dolphy, Ornette and the like spent
their lives playing their truth and contrary to popular belief, their truth
eventually became ours as well. The world is much larger that the Western
philosophies programmed in our heads. Just think of how popular and heroic
those are that designed the rules and how their theories are studied and
revered with no question, not even a "Now, hold on one minute". You may have
never studied music or even have listened to Western classics and I bet that
you run off three or four names in an instant! Why is that? Okay, so what will
it be, the blue or the red?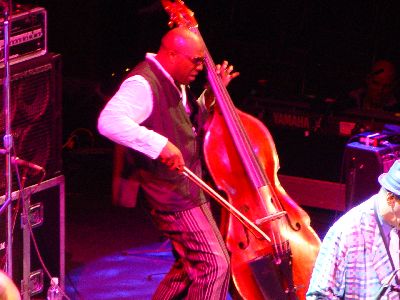 All that to say, just watch, listen, learn, be open and just
hear the sound; and remember, that is all it is! I do find it quite interesting
that Ornette chooses to have not one, not two but three bass players. Is it
because he is so nice that he does not wants hurt anyone's feelings or does he
hear something that we don't. I for one want to try to figure out what the
trilogy of the bass clef has in store for me.
Whatever conclusion I come up
with it is going to be correct and Ornette has already figured this out but is
too modest to take the credit. He would rather it have meaning and new
discovery for you and me and let us take all of the accolades for the discovery
ourselves. That's the kind of person and musician he is, giving of himself,
caring for our musical discovery and further advancement into sound and meaning
for us all.
The formation is Coleman on rhythm under the basket, the
trilogy at the free throw extended, and Coleman at the three-point line playing
point on harmony and melody. If you know the game of basketball, you will
realize that this is a zone but not much of a defense. You are correct! You
will also notice that there is an incredible amount of space to work the music
for the perfect score! And this should remind you of that old saying that "It
is not about winning or losing but how you…"
Perched on a high bar stool and surrounded by microphones
positioned so as to not miss any angle or direction that the music may make is
ascenscion, the ornate Ornette locks in his posture and a spotlight beams down
of the epicenter of altoicity! When you have the experience of listening to
jazz music, you can listen to the music as a unit, separate each sound and
place one above the rest and it all makes dollars (or plenty of cents!)
Being open is the key. Just as the formation is open
allowing for sound to travel through space, so must the contours of your mind.
No walls, no barriers, just let the music saturate and in the process, your
ears will transcribe all of the levels of knowledge into emotions of beautiful
enlightenment. If this philosophy is rejected, you will be left in the sewage
of preconceived notion with no way out! It is like looking at one of those
Chinese paintings where when you concentrate on your subject, the magic reveals
the surprise right in front of your own eyes!
This is new music! I had the opportunity to visit with
Ornette just a few weeks before this performance and the first thing that he
said to me when I walked through the door was that he was working on new sound.
This did not throw me because I recognized immediately that this phrasing was
not an intention to prove a point but rather a complex statement quaintly put
in the simplistic of terms. Some of the new tunes are variations on themes of
older compositions but for most the part, the statement is accurate. Ornette is
always interested in creating something with freedom, separation, and
togetherness, with groove in the swing and in his approach to the
standards.
Arco, pizzicato and electric, a blend of classic, straight
ahead and funkified energy from the three kings with different jewels to bestow
upon the one who is fit to spread musical blessings upon his many willing
disciples. Drums provide the earth for the garden of strange delicious fruit,
each firmly rooted in the midst of their fertile organic environment building,
growing, mingling and twisting their sprouting branches into a solid lush life
of nature's colorful sounds. Although his body remains fairly still, Ornette
ducks, dives and dashes between the lines like a surfer on the North shore.
There is so much time and space in the universe between notes. Each of the
players is in the water approaching the same wave for a slightly different ride
to the exact same destination. Ornette switches from alto to trumpet, to violin
at the drop of a hat. There are so many sources for sweet sounds of loveliness
on the inside of out.
Denardo exercises his power at will as the thunderous roars
make their way to the stage. If Miles was on the corner, Ornette is in the
stratosphere deep on the cutting edge of cacophonic ecstasy; a standing
ovation!
"The Lonely Woman" for the encore, however, I have doubt
that there were any present. Out of the
screams and cheers, a sign appears that has been tossed on to the stage. On it,
a familiar phrase, only this time depicting a political pledge for another
candidate instead of Dizzy; "Ornette for President". In this audience, everyone
is Right and nobody Left!!
In San Francisco
at the Masonic Auditorium, the show opens with standing ovations. There is no
warming up the crowd; the shovel hits the dirt right from the start. The music
is a mood, a feeling, an emotion and the humanity of this sound progresses, as
your mind takes you from one state to the next. Just like pastel colors in the
"Skies of America" change their shapes and images, so do the heavenly sounds of
roads less traveled by Ornette and his Quintet.
An unannounced sixth sense appears out of the darkness into
to light with the gift of more music. That of a tenor and another horn that I
don't think I have ever seen before. It was long, skinny and got wider as it
came to a bell shaped ending, where was it from? Is this some sort of English
long horn? A sumptuous Eastern cry but from the same family of sweet sounds
commonly administered by those seeking to connect with the heavens through the
music. The man took his position out front with Ornette but, always stood
slightly askew to the master as if he was the apprentice.
At once a wall of sound is erected like a maze with
Charnett's electric frequencies registering at Hendrix levels! Where the
ordinary would get lost, Ornette just walks through with no fear and no
encumbrances. At the same time, Ornette and the sixth sense switch their front
line instruments; Ornette to trumpet and the unannounced to tenor for that
traditional quintet sound. New colors for the crayon box! And just as quietly
as he came, off he disappeared into the darkness.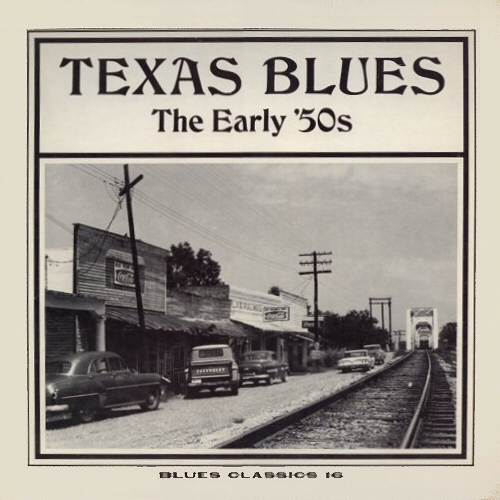 The Texas
blues is ever so prevalent when
blowing a Trane, Monk or original composition.
At a "Moments Notice", Ornette takes the bow and slices the violin for
just the right spice. Throughout the music, Ornette has a signature sound that
uniquely speaks his name; it is
prevalent amongst all of instruments that he possesses.
Peggy's blue-sky light casts down its glow onto purple
Majesties; A double standing Ovation! O to the second power = Oxygen, Ovation,
ORNETTE!
LeRoy Downs