by jazzcat on May.28, 2007, under News
Click Picture above to listen to EPITAPH interview with Christian McBride
Don't be late when you go to experience music at the Walt
Disney Concert Hall. It is a real drag to have to wait until the first number
is over before you are able to go to sit and enjoy. Luckily, I slipped in just
in the nick of time to see Sue Mingus walk out onto the stage. She spoke of her
man, the Majestic Taurean Titan who walked tall, played with the passion of life
and geniusly composed one of the worlds longest, most masterfully prolific
compositions in any genre of music. Charles Mingus, the underdog indeed, had
been writing and preparing for this masterpiece all of his life. Certain
movements like "The Chill of Death Self Portrait was written in Watts, when Charles merely 17 years old.
Sue praised Christian McBride and Laura Connelly for having
the foresight to present what too many is considered to be such abstract
material. Quite frankly, the music may be complex to perform but, if your ears
and body have been constantly filled with a lifetime of the great sound of
jazz, you will find the artistic expression well within the boundary of
beautifully crafted and accepted music, not abstract at all. Just shearly
impressive in the thought provoking emotional scenarios you find yourself
contemplating or re-living.
Gunther Schuller, a great conductor and friend of Charles's
conducted the orchestra back in1989 for the first complete performance of
"EPITAPH". Sue presented Gunther who comes
to the stage to say a few words before the presentation begins. Extreme, complex, gentle, wild and the full
gamut of emotional expressions with four thousand and twenty-three movements"
is Gunther's attempt to put into words what this music will behold. But, the
live experience is a must. You must wear the music like a finely woven garment
whose tapestry has endured time yet is still as beautiful as upon first glance.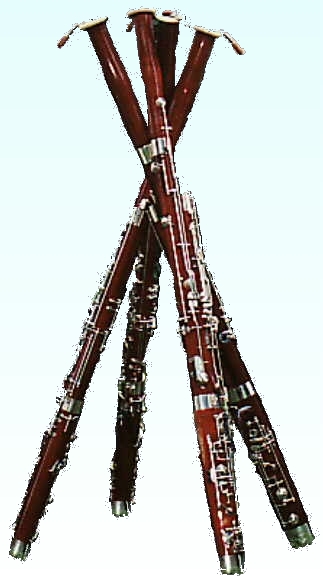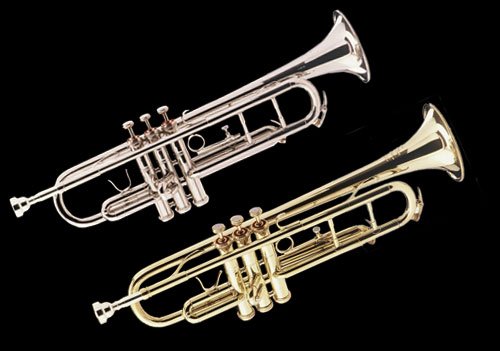 This is a double orchestra with tubas, contrabass, bassoons
and all kind of great instruments that come together to make such a wonderful
masterpiece sing. Simple, atonal, classical, from blues to jazz to gospel,
everything is mixed in the pot. Mingus was a self-taught individual born right
here in Los Angeles
with dreams of joining the Los Angeles Philharmonic but, that never
happened. Yet, this incredible
individual wrote some of the most prolific extended pieces of music,
collaborated its many movements and produced an unparalleled manuscript that he
himself did not get a chance to perform in its entirety; a lifetime worth of
work to represent a lifetime worth of emotions.
This masterful piece "Epitaph" includes many of the pieces and fragments
of Mingus's music that we have come to experience over the years where, in some
cases, there are ideas and concepts that don't have precedents in any genre of
music.
Obviously there is a big sound. Mingus was physically and conceptually large
and the many moods of the man misunderstood are expressed in his music. From the sadness of "The Clown" to "Scenes
in the City" on steroids; from quietly pondering, cognitive contemplation to
flight or flight, the music and you are one.
We live in each one of the moods of Mingus as we experienced the sounds
of a genius life misunderstood; and it's still all good! Why does a man, full of creativity and artistic genius have
to die before his art is appreciated and accepted for its beauty? This is not the first time that the masses
have missed the opportunity to give love when and where love is due but, they say
that things are getting better.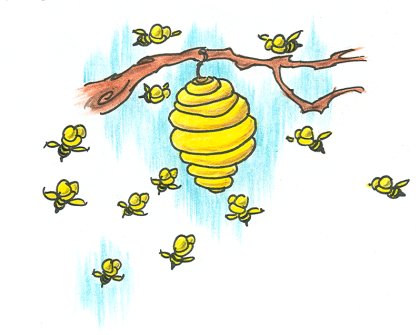 Dem blues is swinging hard and if you know much Mingus music,
then you are quite pleased with the common references to many of his wonderful
creations. The horns scream with tones that
cross each other at every harmonic atonal corner. Do you remember what would happen with the
music when in the cartoons, someone would knock over a beehive? It got pretty chaotic. The music can take that turn and many others at
any given moment, but there is never displeasure. Big ears make for a 2 1/2
hour concerto of loveliness.
The Taurean spirit must be circling about as the orchestra
congers a "Love Chant" to wake the dead.
The beautiful, curvaceous, full body, lion headed lady was perched center stage
singing and swinging, ranting and raving. You can hear the poet speak in the
music. Imagine Mingus perched on his soap box pleading for peace, love,
acceptance and the prevalence of human decency, right in the middle of the Watts riot. There is sadness, yet there is joy in all of
the different movements, and for the most part there is expression, there is
strength, and there is a desire for equality amongst men, amongst people
amongst the underdog.
Pardon this digression…..
As I am trying to enjoy the concert, this is the fourth time
that I have been interrupted and had to get up during the performance to let
some people pass by to leave. Just as I
sat down, I took a look down my row to see who would be the next to leave when
I was hit with this not so shocking discovery, no black people! I took a look around the entire Walt Disney
concert Hall at that point, and I am astonished at the .05% representation of
support for the music. This is Charles Mingus,
born and raised in Watts, right here in our
own backyard. I am appalled once again
by the lack of color. This is a common
phenomenon with jazz in America
so I don't particularly know why I am so disturbed today. It is really a shame that culture has no
culture here in the city.
At least the people in my row and others that left during
the performance stepped up and came to experience the music. My people, my
people we need to "Get Hit in Our Souls". Mingus wrote this music for you, for
us! It is about our plights, our passion, our trials and our love and you don't
even bother to show up? Here is an interesting statistic, about one in every 50
people of color go out to support live jazz music. Now did I just make that up? Yes, but ask every musician who performs all
over the world and I bet they would tend to agree. It is after intermission and
only half of the audience remains. But perhaps
I am wasting my energy. Will things ever change? Will other people and other
cultures always have to support this music that we call our own? Are we
claiming jazz music? Are we proud or are we just giving it away like we have
done so many times before. I should not be so upset. I expect the support from the large majority,
at least they were here. As for the rest…
Okay I'm done.
Moods of Monk fill the air as the second half of the
performance transpires. It's not over
now, there is much more to come. "Peggy's
Blue Skylight" lets the moonlight shine in on romance. "Wolverine Blues" made use of all of the
horns, marching happily along in a celebration of life. So many great
combinations of instruments to produce the most exquisite and unique sound. The
band laid low, while the bassoon got down in a great, funky, out demonstration
of individuality. Something that Charles
would certainly not frown upon!
"This Subdues My Passion", is one of the missing pieces of
music that was discovered in later years and added to complete "Epitaph". It is a beautiful piece of dedicated to the
wonderful music and style of a man truly adored by Mingus, the one and only
Duke Ellington. "The Children's Hour of
Dream" was full of that preschool scared to look under your bed energy, and
when you finally do, you discovered the mysticism of another world with magic
and rabbit holes that run deep!
The final segment starts to swing with "I Am Three", seems
to emanate the symbolism of the me, myself and I that Mingus was. "Freedom", spoke the words of Mingus through
the body of Kumba Frank Lacy. "Freedom for your mama, freedom for your daddy,
freedom for your brothers and sisters, freedom for me! Stand fast old mule, stand fast"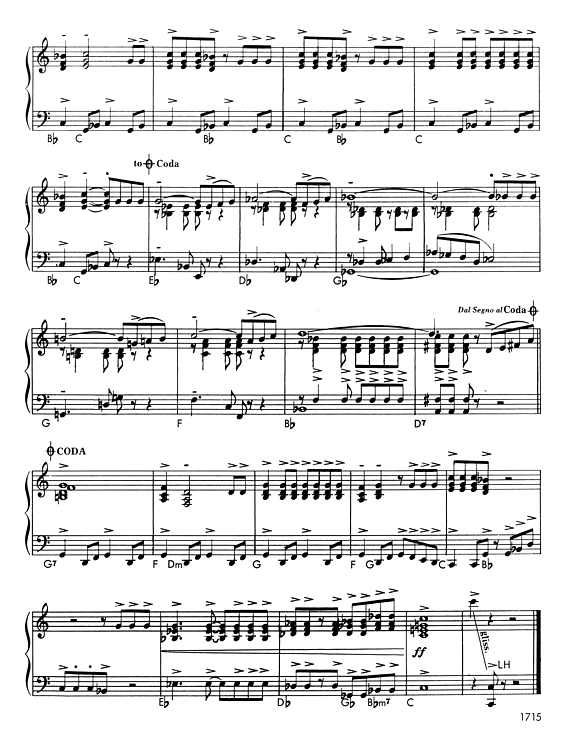 Charles never wrote an ending to the masterpiece
composition. Gunther Schuller, in
Charles Mingus fashion, ended the piece with a cavalcade of thundering cacophony
to a gently cascading low tide ripple conclusion.
The man, the myth, the legend, the composer, the lover, the
Taurean power of one who spoke through his bass and tried to change the world
with him music, Charles Mingus' "Epitaph".
LeRoy Downs