by jazzcat on Jul.10, 2005, under News, Radio
By way of sandy
beaches, tropical breezes and a place where one takes time to listen,
learn, love and appreciate the sound of music. He is a jazz musician
who plays in many different genres. Ron Blake is a tenor of choice
amongst many types of musicians. His new disc "Sonic Tonic" proves that
jazz can, but does not always have to be "art music" to intellectualize
and ponder upon the quality, tonality and complexity of solos. It can
also simply just feel real good! Good feelings and good vibrations
await once you sit back and get mentally and emotionally ready to party
and chill as you take a dose of the elixir that is "Sonic Tonic"!
I spent some good
time with Ron at the swank Orlando Hotel in Los Angeles. A place that
is newly remodeled beautifully and is one of the finer places where the
cool, hip and in the know wine and dine. Click on the picture below for
their slick website.
LeRoy: What's up Ron! It is great to hang with you and share in your peaceful spirit. Being from St. Thomas, what special element does an island inhibitor have over those of us here on the rock and how does it influence your music?
Ron Blake: For
me it's all something that I grew up in. Musically, I had a huge
interest in Calypso, Reggae and Steel Pan Music. That was the music
that was playing on the radio besides Motown and Philly and that sort
of stuff. My dad had a huge collection of jazz recordings and his
favorite player was Cannonball Adderley. So, as a kid, when I came home
and said that I wanted to play the saxophone, my dad bought me "Phoenix" which was Cannon's second to last recording for my 10th birthday. He said that "If you are going to play saxophone, this is what it sounds like".
So I had a passion
for music at a very early age. I started playing guitar when I was a
kid and just always loved music. The island thing plays into it a lot
more now because I really started to develop my style in my writing and
I think that more of the elements of island music rhythmically,
stylistically and in my playing as well tend to come out and be more
prominent.
LeRoy: Well,
I think it is obvious that the music celebrates him and I know that you
have big love and respect for him so, tell me how you envision the man
Tom Blake? Pops!
Ron Blake: Pops!
You know, a man that loved life and really enjoyed music. I mean, his
love of music was a passion that really fueled me early on. He was one
of my biggest supporters, I mean my whole family was but, because my
dad had this interest in jazz, I really heard the saxophone being a
lead instrument as appose to a horn section or being in a Calypso band
or R&B band. I started to hear a few things that came through with
my brothers and sisters coming home from school on the main land like
"Weather Report" and "The Black Birds and Grover Washington Jr. with
"Mr. Magic". This was '75 and '76, around that time and I kept going
back to the Cannonball. I stumbled across, literally, Cannonball's
first record, "Presenting Cannonball" while going through my dads stuff
and I thought, "This is my dad's stuff, this can't be the same guy
(Cannonball)", and then I finally got it. History, years and years of
recordings and then, I started going into my dad's record collection
all of the time.
My dad represents all
of that and he loves to dance, he loves music, he loves to have fun so,
that is what I tried to recreate in the line and in the groove that I
wrote for him.
LeRoy: Well, you know that you have this warm peaceful spirit to your sound. Are you the Jazz Minister of peace and love?
Ron Blake: You
know, I think music on some level should try to communicate peaceful
energy and positive energy. So, I try to bring that with me to the
table every time I'm playing the music. That is really essential. I
think first and foremost you want to try to connect with people on some
level and give them something to reflect on and feel good about. That
is just me. That is a part of what I share when I play my horn in front
of an audience, when I play my horn for myself. I am trying to feel the
vibration of that and just get myself connected to something that is
greater than myself and know that there is a universal consciousness
that exist that helps us to grow in a positive way in all of life's
madness.
LeRoy: There
is all this music. I mean from way back in the day with Monk, Miles,
Trane, Mingus and all of the cats who all played and practiced at night
because that is such a serene time. I believe that time travels though
a vortex and still exist on some universal strata which you and all of
the other cats of today tap into and immerse your souls in that energy.
Ron Blake: For
all intensive purposes, I feel a part of what is happening when I'm
playing is more like I'm a conduit of some sort. I am just channeling.
I mean, if I am really connected and I'm allowing things to happen and
I'm not trying to let me ego dictate the direction of things; of course
that helps when you have really great musicians playing with you and I
have been blessed with that all of my career, thank God. But, when I am
in that space and I am able to allow that energy to come through me, I
am just trying to honor that gift that I have been given by sharing
that energy with people.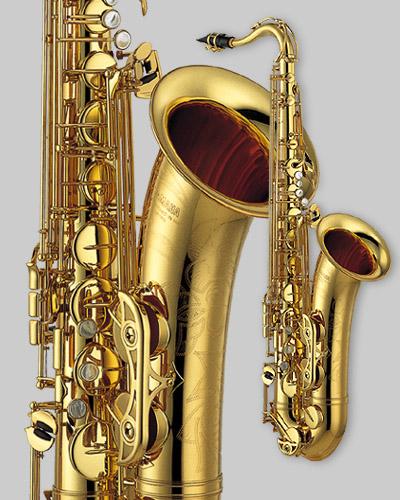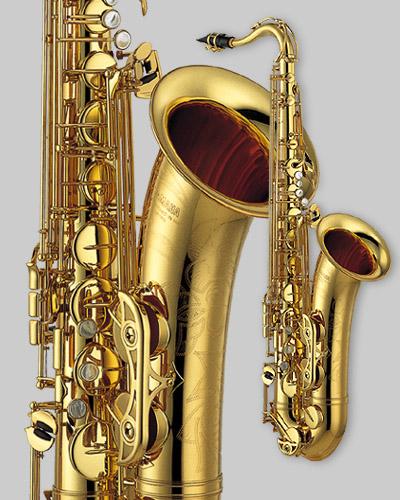 LeRoy: Well,
what I think is interesting about you, is that among those of us in the
know, you are the tenor of choice among the lions, but what is it that
those who do not yet know about Ron Blake have to discover?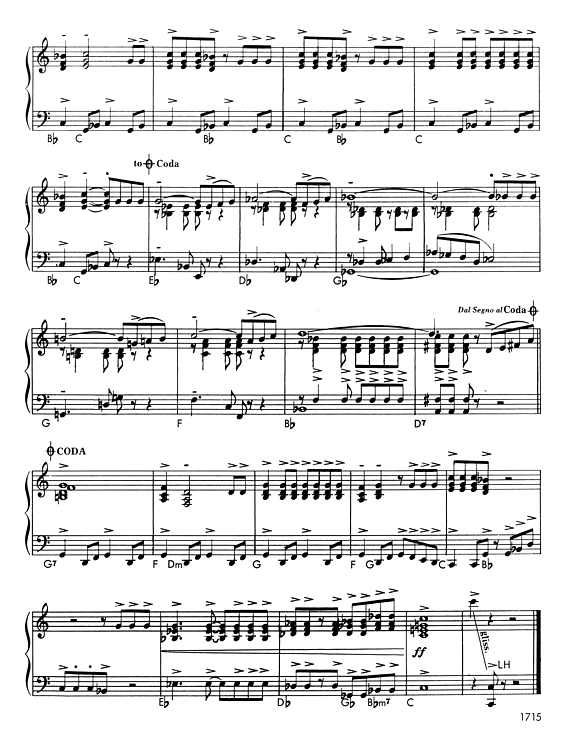 Ron Blake: With
the direction that I am taking now with my new release especially, I
really want to focus a lot more on composition and incorporating what I
do as an improviser into a sound that is exciting and interesting to
people. I want to try to keep the music current and I want the music to
relate in the present tense. You speak of the greats and historically
we have all of that that we carry with us but, I think too that we have
an obligation to relate to our peers on this level right now.
LeRoy: I
always worry about the word "Jazz" because it gets sliced up into so
many different facets that its validity may be compromised by things
that may not fall under its umbrella?
Ron Blake: I
think that it is all within the realm of jazz. I mean that is the
beauty of this music. Forever, great artist were incorporating elements
of music from different areas of music, from different cultures, that
has always been going on. Especially a lot of the artists I have worked
with like Christian's Band (Christian McBride) and just last week, we
were on a double bill with Joshua (Joshua Redman) and his Elastic Band.
People are trying to incorporate other elements of contemporary music
but, still address the music and treat the music in an improvisational
sense. That element of it is still in tact. This is our time, this is
our generation and we are drawing upon our current references. So I
don't think in that sense that we are leaving the realm of jazz but,
more or less trying to show listeners and people of our generation that
it is all inclusive. It is just a different language, a different way
of communicating and it is a different way of listening to music. It
doesn't have to be considered "Art Music" all of the time. A lot of
what I do on "Sonic Tonic" is all about the groove. I want you to feel
it first. You can listen to "Tom Blake" and, if you want to listen and
say, "Hey, I really dug what he did on that solo", that's cool but, you
can listen to it a couple of different ways and there is still space to
treat it as a jazz composition.
LeRoy: Okay,
Chris Dave, Greg Hutchinson, Terreon Gully, Christian McBride and
Reuben Rogers are the premier bangers and thumpers in the industry
today. What are you trying to say?
Ron Blake: I'm blessed!
LeRoy: Were each of these guys chosen for their differences and subtleties or were they chosen for those specific tracks?
No, they weren't
chosen for particular tunes. The idea was to have the opportunity to
have different combinations of rhythm players checking out different
things and developing things differently and just seeing how all of
that would develop into the picture of the final product. The core of
the music focused around what Terreon and Chris were doing but, there
were a lot of things that developed from everyone's participation.
Everyone played on pretty much every tune on one day or another.
That is an important
part of the recording process that I had wanted to experiment with but,
had never had a chance to do on my previous releases. I had always put
together and ensemble rehearsed with that ensemble and then recorded.
This gives me more of an opportunity to paint, more of an opportunity
to hear which versions fit into the context of some of the other stuff
that is going on.
LeRoy: Mack Avenue must have given you plenty of time in the studio?
Ron Blake: Mack Avenue was very gracious. I spent 5 days recording and about a week mixing.
LeRoy: The
industry likes to label musicians and put them in a category. "Sonic
Tonic" soundslike a continuous journey into the many "Wind Mills of
Your Mind". What are some of the different elements and sounds that you
incorporated for this album that are not just the sounds of jazz music?
Ron Blake: Really,
it was all about finding the strongest melodies, finding the right
grooves for them and then finding the right textures to really present
each song as an entity within itself. And, I had a lot of liberties. I
had three or four horn players to do background stuff, I had two
different percussionist you know, Gilmar Gomes from Bahia and Pedrito
Martinez from Cuba and then amongst all of that I have Michelle running
around the studio saying, "Oh, I want a little bit of that now, let me
hear this!". We just let things evolve organically and that is the
sound of the record. Ultimately what I was going for was a strong song
and I wanted something that someone to remember the melody. I wanted to
find a way to let the sound of the song and the sound of my horn to
really match the sound of the song.
LeRoy: To
me, Michele Ndegeocello is a funk queen and yet, her influence on
"Sonic Tonic", although heard, is not as over powering as funk can
sometimes be. The qualities are subtle while the elements of jazz come
through with clarity. Why was she the producer of choice?
Ron Blake: Well,
I knew that Michelle was interested in helping me realize a project
that reflected that things that I wanted to do compositionally. I knew
that she was great at arranging music. I knew that she had a sense of
sound that would allow me to put together a cross-section of sound that
we talked about that really reflected each individual song and that she
was comfortable with that.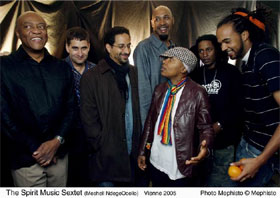 You know, she just
has that nurturing spirit and her love for music and being in a
creative space just brought such a great clarity to the project and we
have so much fun together. We have been working with her project
"Spirit Music Jamia" now for over a year. I saw how she would add
different elements to the music that would not alienate her audience
sound wise and still be open to listening to creative things. There was
no other choice for it.
LeRoy: "Sonic
Tonic", is it a drink, a potion, an elixir, does it make the hair on
your chest grow or is it a natural supplement for happiness?
Ron Blake: (Laugh) I
have been asked that question a couple of times now. "Sonic Tonic" is a
sound that makes you feel good. It is really a sound for your soul,
truly. It is a sound that makes you want to move. Something that gets
inside of you like something healthy or something positive.
(All of a sudden, the restaurant where I am conducting this interview starts playing Johnny Hartman singing with John Coltrane)
Oh, Johnny Hartman
I'm sorry, I got a little distracted. (As we both listen for a moment)
Oh yeah, see, that's a "Sonic Tonic"! So that is essentially what it
is. The sound of it gives you something. I'm trying to give you
something. I'm trying to give you something positive, something
peaceful, something inspirational in some way.
LeRoy: So, on the album there is a double douse of "Invocation". If it had side effects, what would they be?
Ron Blake: Well,
"Invocation" as the word suggest is a call. It's a call hopefully to
self and something inside of you that is greater than self that guides
us. And, I'm just inviting you into that.
The first version is
like a Sunday morning spiritual kind of thing. The second version is
more high energy and like the dance ceremony section of the ritual. So,
that's kind of the idea of how the song came about. The nature of the
song was based off of a chant, the bass of the song is a chant and the
melody is the call. That is how I picture it.
LeRoy: What is the story behind Pizzaro's Floor?
Ron Blake: The
title of that came from Camile Pizzaro, who is the Grandfather of
impressionism. He was actually born in the Virgin Islands in St. Thomas in the early 1800's. And as a child, before he was sent to France
to live with relatives and study there, the house that he grew up in,
which is now a historical site, his parents let him draw with chalk on
the floor of the house. His parents had the insight to let him express
himself that way. And if you see some of the canvas's that he
eventually developed, they are huge!
You know I just think
that here is this kid, just picture yourself as a young kid about 10 or
11 years old and your parents say, "Hey man, go for it! Express
yourself and discover that creativity"
LeRoy: There is lots of freedom in that.
Ron Blake: Exactly!
"Pizzaro's Floor" is probably one of my favorite songs on the record,
compositionally and sonically. We really let our engineer Ari have a
lot of fun. If you go back and listen to that song, in and of itself,
the engineer was just as much a part of making that song. It is a very
simple melody. We don't really even state the melody. If you listen
carefully, the guitar player implies the melody. The melody does not
become the focus of the song. I guess I was just trying to paint that
picture of nurturing creativity and what that can evolve into.
LeRoy: After
chasin' down all of this jazz is there a pot of gold at the end of the
rainbow or does the evolution and journey keep recreating itself?
Ron Blake: It
is all about the journey. You know, I don't know if there is a pot of
gold in it but, somehow the rewards come from being able to share it
with people on a regular basis. Being able to perform, for me, that is
something that I love to do. I love being able to react with an
audience. Recording has now become a big part of that too. I feel that
I have opened up the doors towards having my recordings and what I am
doing there be another expression of creativity that is alive. Like
every time you go back to listen to the music, you can go somewhere
else with it depending on where you are!
LeRoy: Hey man, it was a great pleasure hangin' with you!
Ron Blake: Same here. It's been fun!
LeRoy Downs