by jazzcat on Jun.17, 2005, under News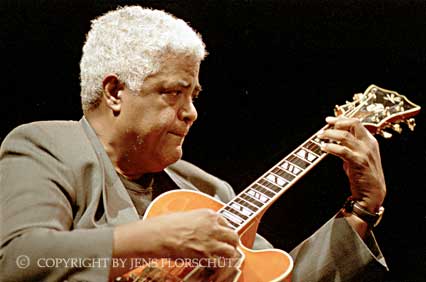 Legendary Guitarist Phil Upchurch
Exhibits Photographic Works
To Benefit The Jimmy Smith Memorial Scholarship Fund
"An Evening of Music and Images" features
Phil Upchurch Quartet and Sonya Maddox
Los Angeles, CA – WONDERVISION Music and Entertainment in
association with Dream NetworkRealtors@Prudential California John
Aaroe, have teamed up to produce an evening of acoustic and visual
enjoyment to benefit The Jimmy Smith Memorial Scholarship Fund.
Legendary guitarist Phil Upchurch, longtime friend and fellow musician
with Smith, will be exhibiting some favorite choices of his personal
photographic works taken in Europe, Asia, and America. The evening will
also feature Upchurch and his quartet and the sultry and sassy vocals
of actress/singer/songwriter Sonya Maddox. They will perform latest
hits from their upcoming album on Thursday, June 30, 2005 from 7 p.m.
to 10 p.m. at 13215 Ventura Blvd. in Studio City. The event is FREE and
open to the public. Photographs by Upchurch will be available for sale.
Partial proceeds will benefit the Scholarship Fund. For more
information on "An Evening of Music and Images" call 818-601-3157.
Says Upchurch, "The Jimmy Smith Memorial Scholarship Foundation was
founded as a way to honor my friend, one of the world's greatest jazz
pioneers." Both Upchurch and Maddox (who have teamed on numerous
projects around Los Angeles) are excited and honored to pay homage to
one of the world's most influential jazz organists of all time. The
scholarships provide financial assistance to talented high school-aged
musicians who may not otherwise have the resources to further their
musical studies.
Jazz enthusiasts love Phil Upchurch for his music. At this
exhibition, they can enjoy his creative talents as a photographer as
well. A prolific guitarist, with over 1,000 recordings, Phil Upchurch
is comfortable playing blues, soul, R&B and jazz. He has been a
prominent figure in music circles for more than 50 years. In addition
to his work with Jimmy Smith, this self-taught musician has performed
and recorded with some of the music industry's biggest names. His
talents have teamed him with musical legends such as Quincy Jones,
Michael Jackson, Ramsey Lewis, George Benson, Carmen McRae, Marlena
Shaw, Jack McDuff, Joe Williams, Stan Getz, Cannonball Adderly, Herbie
Hancock, Grover Washington, Jr., Chaka Kahn, Donny Hathaway, Wynton
Kelly and Eddie Harris, to name a few. He has performed extensively
throughout the United States and internationally. His credits also
include 23 albums, movie soundtracks and television commercials too
numerous to count. Today, Mr. Upchurch still enjoys a very active
performing career.
Sonya Maddox, CEO of WONDERVISION Music and Entertainment, has
the grace and charm of a Southern belle coupled with the confidence and
allure of a Hollywood diva. This Atlanta-born, television, screen, and
stage actor/songstress has become one of the most sought after,
respected performers in the commercial arena. With over 100 commercials
to her credit, corporate America loves the essence she brings to their
projects. Her most recent commercials include Listerine, Home Depot,
and South Beach Diet. In addition to her acting, Sonya's musical career
is on the fast track, performing both on screen and to live audiences.
Her first starring screen role was in the award-winning Hanelle
Culpepper Film "A Single Rose, which made it to the 12th cut for the
2005 Oscar Awards. Maddox received national acclaim for her portrayal
of the character Rose. In addition, Sonya performed three songs for the
film. Maddox also wrote and starred in Wonder, an autobiographical
one-woman show. She wrote and sang all the lyrics for the production's
score. Sonya continues to perform her music with a renewed sense of
purpose. Joining forces with music legends Phil Upchurch and Howard
McCray, Sonya is working on her Music CD, to be produced independently
with WONDERVISION Music and Entertainment, her own music publishing
company.
About Jimmy Smith
Jimmy Smith, who began his career in the early 1950's, is known for
his clean, volcanic executions, in the tradition of Charlie Parker.
Smith single-handedly, in 1956, brought to prominence the Hammond B-3
organ, as a solo voice in the jazz world. He revolutionized the jazz
organ, turning what was for the most part, an overlooked instrument
into one of the most inclusive, dynamic jazz instruments of all time.
Being credited with creating the distinctive sound of "soul jazz,"
Smith was also the recipient of the prestigious Jazz Masters Lifetime
Achievement Award from the National Endowment for the Arts, the
nation's highest honor in jazz. Smith died at age 79 at his home in
Scottsdale, Arizona in February of this year. He has over 100 albums to
his credit.
Charitable donations are welcome and can be made out to The Jimmy
Smith Memorial Scholarship Foundation, and mailed to P.O. Box 38821,
Los Angeles, CA 90038. For more information please contact a Foundation
representative at 818-601-3157.
# # #
.