by jazzcat on Feb.17, 2013, under News
NOTAWAY Quest for Freedom 
Premiere March 1 – 3, 2013
at Electric Lodge, Venice, CA

"There's nobody like Oguri Š to bring laser-like intensity to movement."
-Victoria Looseleaf, Los Angeles Times
Smith is "one of the most vital musicians on the planet today." – Coda Magazine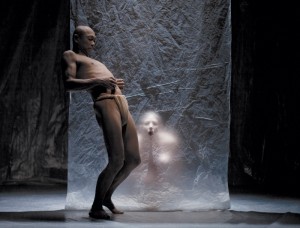 NOTAWAY: Quest for Freedom, a major new evening-length work by dancer-choreographer Oguri with music byWadada Leo Smith, will have its world premiere with four performances at Electric Lodge on March 1-3, 2013 as part of Body Weather Laboratory's Flower of the Season 2013 series. Inspired by the quintessential American novel,Adventures of Huckleberry Finn by Mark Twain, NOTAWAY is a complex, multilayered work blending choreography and musical compositions with improvised music and dance. The international cast includes Oguri and Japanese choreographer Yasunari Tamai along with composer-trumpeter Wadada Leo Smith and his Golden Quartet featuring Anthony Davis on piano, John Lindberg on bass, and Pheeroan akLaff on drums. Morleigh Steinbergcreated the lighting design and is artistic supervisor.
Performances take place on Friday, March 1, at 8 p.m.; Saturday, March 2, at 5 and 8 p.m.; and Sunday, March 3, at 3 p.m. at Electric Lodge, 1416 Electric Avenue, Venice, CA. Tickets are $22 in advance, $25 day of show, and $17 for students/seniors. 310-823-0710.

The work revisits an American classic with contemporary Japanese dancers and a musical score by a quintessentially American artist. Dancers and musicians zero in on the universal human dilemma posed byHuckleberry Finn – the urge to rebel against society and the need to adhere to its dictates. The novel's rich detail, emotional expression, physical sensitivity, and humor provide the raw materials and inspiration. Dancers Oguri and Tamai compliment each other as melody and harmony. Tamai, a profoundly beautiful dancer, exudes naturalness and simple pleasure while Oguri, with his intense concentration, transforms himself to embody different characters. The presence of master trumpeter-composer Smith on stage is as important as his music. Skillfully, through his instrument, he delivers the sound and spirit that emanate from his body.Oguri's dance is not a literal retelling of Twain's story, but takes inspiration from Twain's treatment of universal themes. Among the most important is the journey on the Mississippi toward freedom that Huck and Jim make. "I see this quest for freedom as the essence of the book," Oguri says. He is also attracted to the character of Huck. "Huck himself is an intensely physical being and he improvises his way out of the problems that he and Jim encounter,"Oguri says. "As a dancer I connect with these aspects of his character. When Huck says that he will risk going to hell to free Jim, I admire Huck for his ability to make crucial decisions in the moment. He understands that we have no choice in life but to escape slavery and obtain freedom." Twain's masterpiece also inspired Oguri to ask Tamai to be part of the project. "There are so many important 'twins' in the novel," he says. "There's Huck and Jim, but also Huck and Tom Sawyer and even secondary characters like the Duke and Dauphin. I felt a second dancer was critical."Oguri asked his long time collaborator Wadada Leo Smith to compose music for the project, in part because Smith was born and grew up near the Mississippi River. Like Oguri, Smith sees the desire for freedom as a key to the novel, as well as to the dance and his music. "For me, every action we make is toward freedom," Smith says. "The Mississippi River, which plays such an important part in the novel, is a powerful symbol of that notion of freedom." In addition to a newly commissioned piece, Smith and Golden Quartet will also perform several of Smith's other compositions with a theme of freedom that Oguri has selected for the new dance work. Smith's compositions incorporate improvisation, just as the dance does. "Improvisation is freedom in action," Smith says. "It is the glue that holds the piece together."
A native of Japan, Oguri joined famed dancer Min Tanaka's company, Mai-Juku, in 1985. Oguri was a founding member of Body Weather Farm, where for five years, he lived, worked, and hosted annual international art festivals. A resident of California since 1990, Oguri produces full-evening solo and ensemble work in the theater, improvises with musicians, works site-specifically in nature and urban landscapes, develops multi-media works, and collaborates with sculptors, painters, poets, literature, daily life imagery, and simple materials to transform space and time with dance. He has collaborated with artists such as Hirokazu Kosaka, Carole Kim, Paul Chavez, Yuval Ron, Adam Rudolph, Wadada Leo Smith, James Newton, Joseph Jarman, Myra Melford, Nels Cline, Alex Cline, G.E Stinson, Vinny Golia, Mark Dresser, and many more. He has received numerous grants and awards, including the 2005 Irvine Dance: Creation to Performance grant for his evening-length work Caddy! Caddy! Caddy!: William Faulkner Dance Project which toured in November 2009 with a NEA grant.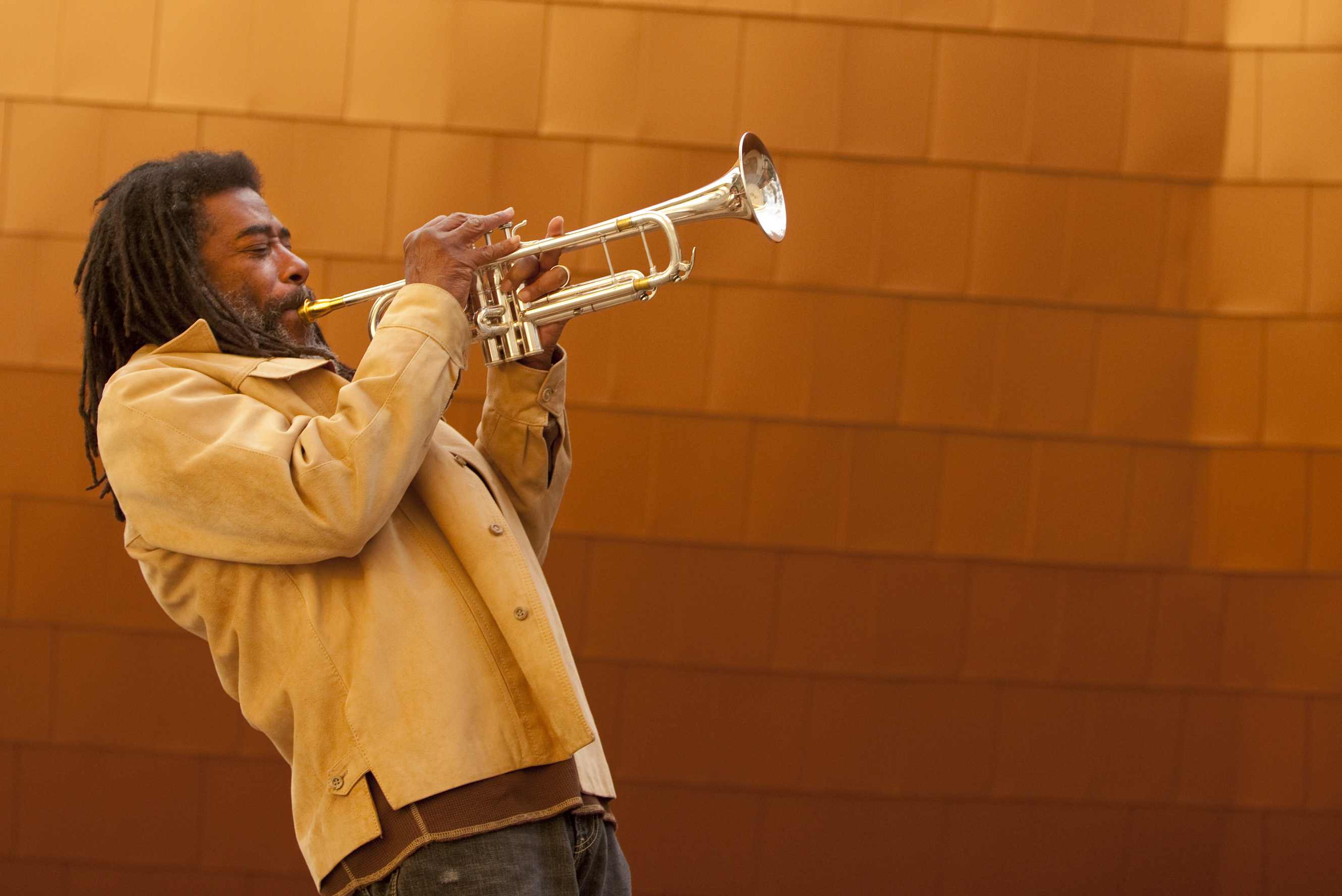 Wadada Leo Smith, whose roots are in the Delta blues, has been active in creative contemporary music for over forty years. During that time, he has led many ensembles, including New Dalta Ahkri and N'da Kulture; he currently directs four-Golden Quartet, Silver Orchestra, Organic, and Mbira. In addition, he is a pioneer of unaccompanied trumpet performance with five solo albums to his credit, among more than 30 albums as a leader. He has performed and recorded with a veritable who's who of creative contemporary music, including Muhal Richard Abrams, Anthony Braxton, Cecil Taylor, Peter Kowald, Marion Brown, Gunter Sommer, and Jack DeJohnette, among many others. His compositions also have been performed by contemporary music ensembles such as Kronos Quartet, S.E.M. Ensemble, and California E.A.R. Unit. He is currently a faculty member at The Herb Alpert School of Music at California Institute of the Arts and the director of the African-American Improvisational Music program. A recipient of numerous awards and commissions, most recently from the Fromm Music Foundation at Harvard University, Smith recently released the critically acclaimed Ten Freedom Summers, a set of 19 compositions for Golden Quartet and Southwest Chamber Music, commissioned by Chamber Music America with support from the Doris Duke Charitable Foundation.
Born in Tokyo, Yasunari Tamai joined Min Tanaka's Mai-Juku dance group in 1983. From 1986 to the present he has been a resident of the Body Weather Farm in Hakushu, practicing organic farming and dance. He performs nationally and internationally as a member of Min Tanaka's Tokason dance troupe and presents solo work. He received a grant from Japan Arts Fund for his solo dance work, Don Quixote on the Mountaintop at Sogetsu Hall, Tokyo.
Flower Of The Season 2013 is produced by Body Weather Laboratory and Arcane Collective, supported by the City of Los Angeles, Department of Cultural Affairs, Los Angeles County Arts Commission, Metabolic Studio, CalArts and the Electric Lodge.http://www.lightningshadow.com/Flower.html