by jazzcat on Nov.17, 2012, under News
Knowledge is forever continuing for human beings. There are always things that we don't know or things that we don't know that we don't know. Whatever the case may be, seeking more or getting into the minds of our modern day masters is a treat in enlightenment!

The Thelonious Monk Institute of Jazz has now made its new home at The University of California at Los Angeles and 2012 begins and its first class of graduate students which are now underway.  As part of the curriculum, the institute holds master classes with the true "Masters" in the music coming to perform, teach and share their insights as well as approaches to music with the new generation in sound.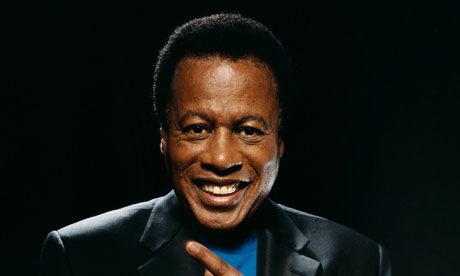 What an honor it is to always be in the presence of NEA Jazz Master Wayne Shorter. No horns today, just an energy exchange between you, Wayne, the music, space and time. Daniel Seeff, the West Coast Director of the Thelonious Monk Institute, was on hand to present "Master Wayne" to us. The premise of the afternoon was to have selections of Wayne's music played from his early compositions through time, up into his more recent pieces and even reveal some music that has yet to be released. We would listen, have Wayne expound upon the music and engage with questions. It turned out that we got to see glimpses inside the man, the mind and address our own mortality and perspectives on the music.
It was like being in Wayne's living room, "Wayne Manor" for all practical purposes. As Alfred, sorry Daniel played each composition, we all had the opportunity to listen and feel the music that we know so well and then have "Master Wayne" speak on the experience. "Pegasus" was about courage and determination, "Children of the Night", was written for the astronauts.
He opened up the "space" for some rhetorical energy and there was nothing but silence. In order to break the silence and start the dance, I asked, "How do you write such beautiful music that engages us with feeling and is composed with such a spirit of openness"?
If you know or don't know Wayne Shorter, I will tell you that my impression is that he lives and breathes "Beyond the Sound Barrier". You may think that Mr. Shorter would proceed to answer my question, but he has no interest in giving you answers.  He loves you enough as a fellow human being to provide tools, hints or glimpses for you to find the answers inside yourself. I would imagine that Wayne's mind exists in multiple parallel universes.
At any given time he can transport into any region and pick up a few images, memories, situations, stories or sounds and in an instant, bring them all to the front of his Occipital lobe and lay out a foundational equation in order for you to come to your own conclusion.
For most of the session we all just listened to the music and watched Wayne speak on his encounters and share his experiences. Wayne is a humble human being and expresses to us that it is not about him, but that it takes a collective effort to create. On the table next to him in his binder, he has a few books that he shares with us. James Hilton's "Lost Horizon" and Alan Dean Foster's,"The I Inside" are instances where he suggests that books and vast knowledge lend towards openness! "We need to listen to the music in novels"
"Written music is a doorway and its good to give back to the Universe" Yes, how true! Music is a cyclical gift given to us by the creator only to have it given back. Of course, we as an audience get to experience those vibrations and we wear them well whenever Wayne is on stage. His band now features Brian Blade on drums, John Patitucci on bass and Danilo Perez on piano; four exemplary sounds indeed. It is all about trust, diversions and interruptions are looked upon as opportunities, certainly not about this solo, then my solo, then your solo then his solo; it is more like no solo, hence, the collective unit. "The mystery of the music is like a drop in the ocean of life"
"To be free carries a lot of responsibility". Wayne said that one of the questions that he get asked is, " How do you know what to play"? His response is "play what you wish for". Master of the Flute and UCLA instructor Brother James Newton was sitting right next to me. We both heard that statement, responded with a personal,"Umm", and immediately jotted down those notes for prosperity.
He proceed to tell a story about Miles back in the day with Herbie, Ron and Tony. One of the cats said, "Man, I don't know what to play"? Miles responded with "Don't play nothin'", ascertaining the fact that silence and space are just as much an important part of the sound. Weather many here know it or not, these are not just stories, they are lessons, little jewels and gems that we can not only incorporate in music but in our everyday lives.
Wayne suggests that you take the best from the past and use it as a flashlight, a guide into your unknown future. He also touches on how people like to hold on to things. They take one thing that they love about the music and claim it as their end all be all, "Yeah, that's my thing right there".
The act of loving one thing does not lead you down the path of openness and enlightenment. It is a point of stagnation and ultimately the glass ceiling of death. This goes for musicians but, for certain the public at large who get lost in the quicksand of time. "It's okay to play what you know, but the sheet music on a Wayne Shorter stage reminds the musicians of what NOT to play, it's just a reference to remember what you are getting away from.  Joy is a deep sound, you have to get into the sound of your instrument and play that, don't let it play you. The music tells you what to do, you have to get rid of yourself and get into the tone"
"Some musicians like to play a lot of notes". This could be for several reasons; to display technique, superior ability or to hide from from the truth of tone. Wayne would encourage you to take your time and stretch out some of those notes. He spoke of tone and mentioned folks like Frank Sinatra, Mel Torme, Ella Fitzgerald and Nat King Cole, "Soothesayer's" who are the masters of tone and the reverence of time. Use tone not for commercial purposes, but to hear yourself, to feel yourself and allow others to see behind the mask. Notes form a vocabulary and if you allow yourself to be open, you become a part of the unfolding conversation, the spontaneous interaction in sound that gives you infinite possibilities where at any given moment, any road you take will always lead you to your destination.
Wayne also shared some other funny stories about Miles. Miles had called Wayne to be in his band but Wayne had just joined Blakey's band so he could not just up and leave. So Miles called about a year later. They were at rehearsal with Art an Lee answered the phone and said out loud, "Hey Wayne its Miles". They were all out one night at a club checking out some music and the horn player on stage recognized that Miles was in the audience. After the set, the horn player made his way over to Miles and said, "Hello Mr. Davis, I was wondering what you think of my playing". Miles leaned over and said, "You wouldn't talk to your woman that would you?". In the 90's Wayne saw Miles at the Hollywood Bowl and Herbie was there. Miles said, "I wonder what it would be like if we all got back together again", the question still remains.
Wayne called Charlie Parker, "Captain Marvel". People were always asking about Charlie Parker, the way he plays and where he learned to play like that. They try to find the roots, where Charlie came from and who he was influenced by. Charlie was married to Rebecca Parker, his first wife. Someone asked her about Charlie, her reply was only that, "Charlie was always downstairs practicing seriously". Key word here I am sure is "practicing". Ray Brown told told Wayne that "Charlie sounds correct". "Music is my mistress", "To be or not to Be-Bop!".
Trane was also one of those serious characters. John mentioned to Wayne that he recognized that they had the same thing going on so they got together to play. In some ways, maybe John knew his life was ending which was why he felt the urgency to search and get the music out.

Click Picture above for article on Wayne and the Imani Winds
We got to a piece that Wayne recorded live at the Walt Disney Concert Hall with his band and the Imani Winds, I called it "Wayne's World at the Walt Disney Concert Hall". We listened to that entire piece of music uninterrupted, probably about 15 minutes long. Everyone was silent as we could look at Wayne and see he was in deep thought, re-living each magical moment. I looked around and the students were locked in as well. We all want to have that masterful vision so we used the energy in the room to see if we could tap into the "Shorter Frequency". That is not happening. All we could do and all we can do is just listen, be open and let the sonic vibrations mix with our frequency and create our own meaning, destination and resolution.
Wayne was asked, "What is originality" and his answer was "Life. The purpose of life is to be happy; celebrate it and show appreciation for its gift. The best that I can do is to give something back to the universe that defies a beginning or an ending of something but, a gift that seeks potential in what it is".
Three hours with Wayne and you know there is more to music, sound, the universe and yourself!
New music coming out in February 2013.
LeRoy Downs