by jazzcat on Mar.21, 2012, under News
Panel Discussion for Deeds not Words –
The Life and Work of Max Roach and Abbey Lincoln
Saturday March 24, 2-4 pm Free
Panel guests will include Tootie Heath, Dr. Lesa Terry, Evelyn Mason, Kristen Johnson,
LeRoy Downs, Phil Wright and moderated by Chet Hanley
Panelists:

Tootie Heath
Albert "Tootie" Heath is a jazz hard bop drummer with an elaborate and successful career that spans decades. He comes from a family of talented and successful musicians. He's recorded with John Coltrane,
Wes Montgomery, Sonny Rollins, Dexter Gordon, Herbie Hancock, Nina Simone, Yusef Lateef and many more. Along with Jimmy and Percy, he formed the Heath Brothers. Mr. Heath has also been a mentor and teacher at many institutions including a continued stay at Stanford University.

Lesa Terry
Dr. Lesa Terry is a violinist, composer, artistic director, educator, and scholar. Her accomplishments include membership with the Atlanta
and Nashville Symphony Orchestras, as well as performances, lectures,
clinics and master classes with the Uptown String Quartet and Max
Roach Double Quartet.  Ms. Terry serves as the founder and musical
director for the Women's Jazz Orchestra of Los Angeles, recently
presenting stellar performances for the World Festival of Sacred Music
and Summer Jazz Festival at the Hollywood Bowl.
Evelyn Mason, the niece of Abbey Lincoln was born in Chicago and
resides in  Los Angeles, California. She has worked as a nurse, an
opera singer and as an advocate for grandparents and caregivers.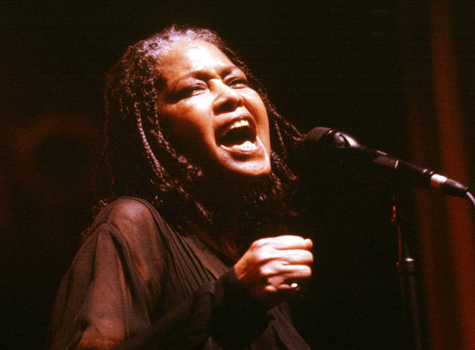 Kristen Johnson is the great niece of Abbey Lincoln. She's currently a
5th grade teacher in Los Angeles as well as a real estate investor.

LeRoy Downs
LeRoy Downs is a jazz broadcaster in Los Angeles on KJazz 88.1 FM. He has also broadcasted on KPFK 90.7 FM, KXLU 88.9 FM, 1410 AM KRML in Carmel and KRML 94.7 FM in the Monterey area, KTTEradio.com and soon to have his own internet radio station Sounds and Colors Radio.
He has been the host of the Monterey Jazz Festival for over a decade as well as The Jazz Cruise, The Playboy Jazz Cruise, The Thelonious Monk Institute of Jazz West Coast competitions to name a few, as well as curating many jazz
projects. Mr. Downs is producer of the made for television pilot
"Hangin' with the Jazzcats" and owner and journalist for the website
TheJazzcat.net.
Phil Wright
Phil Wright grew up in New York City, his career in music spans over 50 years.  As a pianist, arranger, composer and producer he has been involved with many musical productions.  In the 1950's he worked with Abbey Lincoln, Gigi Gryce, Benny Green and Betty Carter. In the
1960's he was staff arranger at Chess Records in Chicago and a member of the Regal Theater house band.  He next worked at Capitol Records in Hollywood as an arranger and producer with Peggy Lee, Nancy Wilson, Lou Rawls and many others. He was conductor pianist for Nancy Wilson during most of the 1970's. In the 1980's Wright toured Europe as conductor for the Broadway show "Sophisticated Ladies." Since that time he served ad music director at Maple Drive restaurant in Beverly Hills.  He has recorded with many artists including Barbara Morrison, Ernie Andrews and Al McKibbon.  Wright recorded two albums under his
own name, 3Bop and Feeling Right.

Chet Hanley
Moderated by, professor and historian Chet Hanley. Mr. Hanley has
hosted over 150 episodes of
a college curriculum course and jazz music television show broadcast from the campus of Cal-State Dominguez Hills (Locally, it airs Tuesdays, 9:00 –
10:30PM on Time-Warner Cable Channel 36, and online).
This panel is in conjunction with William Grant Still Arts Center's
annual African American composer study featuring the exhibit
DEEDS NOT WORDS
The life and work of Max Roach and Abbey Lincoln as well as
Music LA Free African American Heritage Music Education Program
focusing on Max Roach and Abbey Lincoln
The William Grant Still Arts Center is a facility of the City of Los
Angeles, Department of Cultural Affairs
—
Director
William Grant Still Arts Center
2520 S. Westview st.
Los Angeles, ca. 90016
323-734-1165