by jazzcat on Nov.23, 2009, under News
John Coltrane Side Steps
Tick tock, the clock is on and every minute in the studio
counts and costs. This is usually the case when it comes to recording music.
When it comes to recording John Coltrane, there is a stream of consciousness
that is connected with the almighty powers above opening endless possibilities
of split second thoughts that formulate ten fold before the split of that
second has come to a conclusion.
It is the mid fifties and every musician, especially jazz
musicians needs a gig. There is the leader and then there are the sideman!
"Side Steps" is a look an at these sidemen, one in particular who for two years
during 1955 and 1957 was considered a sideman or band member before forging out
on his own to find and discover the indelible life force in the spirit of the
music.
Trane, use to playing within the confine of larger bands,
soon grasped the concept of freedom while given the oasis of modality by Miles
who innately knew that John's sound would blossom. But Trane went through the
ranks as well, working along "side" of a number of musicians primarily under
the auspices of Prestige records. During this time as session player and man on
the side, Trane matured immensely and you can hear that sound progression in
the two-year stint that is "Side Steps"
"Side Steps" is a five disc collective of recordings from
that period originally released on Prestige Records and recently released by
the Concord Music Group in one beautifully crafted box set with pictures and
descriptions of all of the session recordings. It chronicles the sessions and
evolution of sound as Trane applied the thought and ideas of his newly found
creative freedom to his part in the music. Listening close to the sessions with
Elmo Hope, Mal Waldron, Tadd Damaron, Sonny Rollins, Red Garland, Ray Draper
and Gene Ammons you can feel the development as time progressed.
This set is a wonderful way to experience greatness in the
making and the classic sounds of some great giants in jazz whose sound is
ingrained into how we have grown and resonate with the music. Prestige Records,
creating a part of audible history and a part of your life!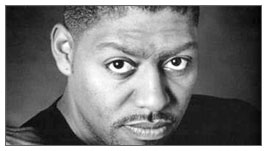 LeRoy Downs