by jazzcat on Sep.28, 2005, under News
LeRoy Downs will be back on Jazz Television with Chet Hanley on
Jazz in The Modern Era!
TONIGHT!!!
Tue Oct 4, 2005
7PMComcast Cable Channel 36

or Online
Click TV Below

LeRoy Downs is back once again as a guest on Jazz in The Modern Era.


I have such an exciting line up of
music to play for you
and it is
going to be an incredible 3 hours
of

Jazz Music
just the way you like it!
Please join host Chet Hanley and me for what will be lots of fun and some super lovely music to listen to.

Do You Know Everyone in These Photos?
Time:
7pm – 10pm PST
Where:
Comcast Cable Channel 36 or
Live Online
Click Television above to go
directly to the site!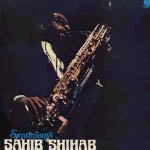 Hope to see you there!!!
LeRoy Downs
.